Solution Conserves Energy, Preserves Environment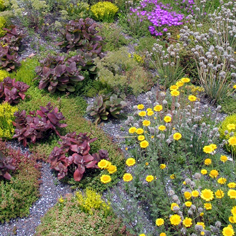 When three students from Carnegie Mellon's Sustainable Earth Club noticed the university's Hamerschlag Hall needed a new roof, they proposed replacing it with a "living" roof.
A rooftop garden that conserves energy and preserves the environment, a living roof provides extra insulation that reduces the amount of heating and cooling needed inside the building. It also reduces storm water runoff, which improves water quality.
The students' idea blossomed into an undergraduate research project. The university's Green Practices Committee and Facilities Management Services, combined with state and local funding, helped make it a reality.
"The living roof is a terrific model of the value of collaboration in education," said Bob Bingham, the School of Art professor whose class designed and helped plant the roof, which won the 2005 National Roofing Contractors Association Roof of the Year award.
The roof also serves as a living lab; grasses, perennials, logs and a small rock-bed pond co-exist with monitors and instruments measuring rainwater runoff, water quality, heat loss and heat retention.
"Everyone involved learned something through the process that will enhance future endeavors," Bingham added.
Diane Loviglio, the student who began the research and carried it through a four-year process, is now working as a consultant for a green developer in San Francisco. She also co-chairs a green roof task force for a non-profit organization.
Related Links: Green Practices  |  Green Design Institute
---