Carnegie Mellon Makes Sierra's 'Coolest' College List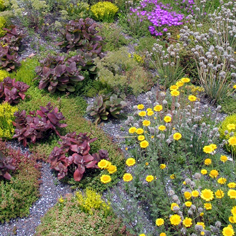 Sierra Magazine has ranked Carnegie Mellon University the 10th "Coolest" School in its November/December 2007 cover story. The ranking stems from the university's efforts around combating global warming and creating a greener campus.
With a circulation of 1.2 million readers, Sierra Magazine is the national magazine of the nation's largest grassroots environmental organization, the Sierra Club. This is the first year the magazine has conducted a survey on college and university green practices, taking into account everything from green-building policies and clean-energy purchases to campus food quality and bike facilities.
"Carnegie Mellon's commitment to making contributions to environmental improvement is comprehensive, embracing our environmental education and research, as well as the university's own environmental practices," said Carnegie Mellon President Jared Cohon.
There are several green initiatives on campus, including the university's student-designed green roofs atop The Posner Center and Hamerschlag Hall, the nation's first eco-friendly residence hall, New House; and the Collaborative Innovation Center, which features a modular raised-floor system that doubles the amount of fresh air that circulates throughout the building.
Carnegie Mellon is also home to the Steinbrenner Institute for Education and Research — a pre-eminent research institute where faculty, students and staff are seeking to change the way the world thinks and acts about the environment.
Students can take advantage of numerous educational programs with a focus on sustainability and the environment — including majors, minors, courses and other initiatives.
Carnegie Mellon's Green Practices Committee also works to develop a comprehensive system of waste reduction and energy conservation here on campus. Made up of faculty, students and staff, the committee created priorities, goals and mechanisms for implementing environmental policies.
Photo: living roof atop Hamerschlag Hall
Related Links: Sierra Story  |  Steinbrenner Institute  |  Green Practices  |  Environmental Ed
---