Healthy Campus
Symposium: Research into Practice - Health and Wellness for Ourselves and Our Community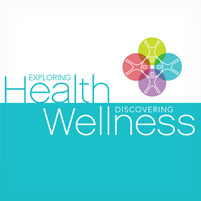 "Crossing Boundaries, Transforming Lives: Exploring Health, Discovering Wellness," an interactive event, took place Friday, Feb. 21, at the University Center.

The program was part of President Subra Suresh's inaugural year series, and highlighted his interest in improving campus quality of life; the event focused on what healthy decision making means for individuals, the campus, and the community.

The Office of the Vice Provost for Education and the Division of Student Affairs were cosponsors.

Students, faculty, staff and their families were invited to participate in the day's events, which included fitness activities, cooking demonstrations, and relaxation and rejuvenation programs. 

A symposium, "Research into Practice: Health and Wellness for Ourselves and Our Community," took place in Rangos 1 and 2 [see embedded video]. The symposium was part of President Suresh's inaugural year series.

The discussion engaged public health professionals and CMU faculty whose research — from different disciplines and perspectives — reveals fascinating insights into how people make decisions about their health and community.

Among the panelists were Karen Hacker, director of the Allegheny County Health Department. Hacker explained how research is put to use in ways that are designed to help people get well, stay well and maintain their health.

President Subra Suresh provided opening remarks, and Mary Suresh served as the moderator. In addition to Hacker, the panel also included CMU faculty:
Baruch Fischhoff, Howard Heinz University Professor, Social and Decision Sciences, Dietrich College, and Engineering and Public Policy, College of Engineering;
Sheldon Cohen, Robert E. Doherty Professor of Psychology, Dietrich College;
Rema Padman, professor, Management Science and Healthcare Informatics, Heinz College; and
Kristen Kurland, teaching professor, School of Architecture, College of Fine Arts, and Heinz College.
"The event is intended to build on the president's expressed interest in enhancing quality of life for students, staff and faculty on campus and including Mary Suresh's work in public health," said Anita Barkin, director of University Health Services. Mary Suresh, the wife of President Suresh, previously served as director of public health for Wellesley, Mass. She brings a wealth of experience and expertise to the Healthy Campus initiative.

"Exploring Health, Discovering Wellness" was designed as a springboard to sustain this initiative, its subsequent events and programs, all of which support the health and well-being of students, staff, faculty and their families.

"We think this will generate interest throughout the campus community as a way to learn about CMU's many innovative approaches to health and well-being, from research to resources. We encourage students, staff and faculty, along with their families, to attend throughout the day to experience a variety of activities, from fitness to relaxation to culinary tastings, that may be useful for their own health and well-being," Mary Suresh said.

Because the health and well-being of individuals is tied to family members, Barkin said, including family members was important. CMU has recognized this in the past by including spouses and partners of faculty, staff and students in vaccination programs.

The Healthy Campus Committee, which launched in 2006, has contributed valuable input on issues ranging from smoking policy to healthy dining on campus.

"With Mary's support, we hope to advance the scope and depth of work that Healthy Campus has been doing in order to benefit the campus community and have a greater impact on the quality of life for those who work and study here," Barkin said.

For a complete list of activities visit the Health Services website.
Related Links: "Exploring Health, Discovering Wellness" | Health Services website
---