Top Innovator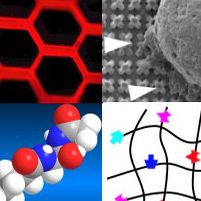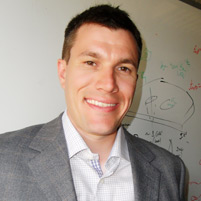 Christopher Bettinger
Professor
Christopher Bettinger
says Carnegie Mellon University's collaborative culture offers the highest potential for impact. 
And that's key when the work is as critical as Bettinger's — engineering material advancements in the medical device industry.
Technology Review
magazine calls him one of the world's 35 top innovators under the age of 35.
A new member of the university's
College of Engineering
(CIT) faculty, Bettinger is an assistant professor of materials science and biomedical engineering. His lab works to better integrate medical devices with the human body —  focusing on the rational synthesis of polymeric biomaterials.
"The complexity of such devices can range from a simple catheter to an invasive brain-machine interface," Bettinger explained. "However, the principles of engineering tissue-biomaterials interactions remain constant."
Understanding these interactions provides the scientific basis for managing practical health issues such as device integration and infection management. Both are menacing problems in the field of medical devices, he said.
"As with many fields in science and technology, the interesting phenomena occur at the interface."
Bettinger has worked at the interface of materials science and biomedical engineering for more than 10 years.
He has conceived and produced a number of innovations in his field, some of which could usher in a new era of electronically active implants.
"Technology innovation is key to driving growth and progress in the areas of research, medicine, business and economics," said Jason Pontin, editor-in-chief and publisher of
Technology Review
.
"This year's group of TR35 recipients is driving the next wave of transformative technology and making an impact on the way we live, work and interact. We look forward to profiling and working with these technology leaders each year, and watching their continued advancement in their receptive fields."
In addition to collaborations within CIT, Bettinger is currently working to initiate multi-investigator projects across various schools and departments including CMU's
Robotics Institute
and
Mellon College of Sciences
.
"This open intellectual forum promotes synergistic interaction and allows for researchers with different skill sets and lenses to address high impact interdisciplinary problems," he said.
All TR35 winners will be featured in the September/October issues of
Technology Review
and online at
www.technologyreview.com/tr35
.
Related Links: Read the press release | Bettinger Research Group | About Christopher | Read More: TR35 Winners Past & Present | College of Engineering
---