Young Researchers Head To Germany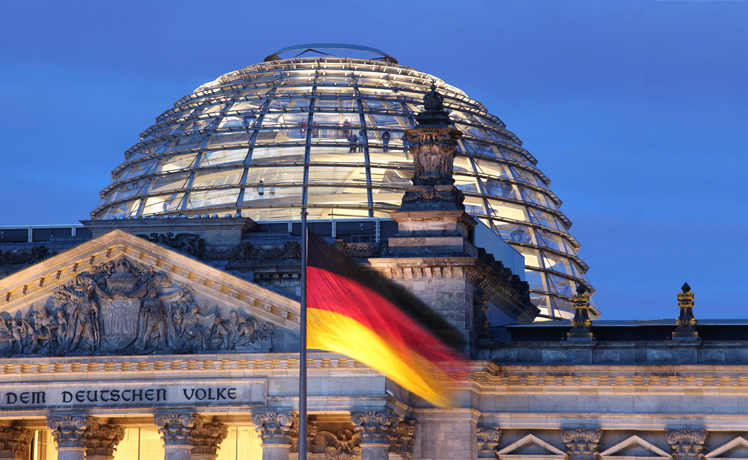 A Carnegie Mellon University graduate and three undergraduate students have landed competitive international research experiences in science, technology, mathematics and engineering (STEM) fields through the German Academic Exchange Service (Deutscher Akademischer Austausch Dienst, or DAAD, for short).

CMU's Fellowships and Scholarships Office (FSO) connected the students with the DAAD programs. The FSO staff helps to provide support throughout competitive application processes.

Zachary Urbach (S'14) received a one-year study scholarship. Miriam Hegglin (E'15), Yoon Hee Ha (E'16) and Michael Matty (CMU'15) received funding to participate in the DAAD RISE (Research Internships in Science and Engineering) program.

In the fall, Urbach will continue research he began at CMU in the lab of Michael Bockstaller, an associate professor of materials science and engineering, at the Max Planck Institute for Polymer Research in Mainz, Germany. Urbach will work with the team of Georg Fytas, who collaborates with Bockstaller.

As a member of Bockstaller's lab, Urbach received support from CMU's Undergraduate Research Office in the form of Small Undergraduate Research Grants (SURG) and Summer Undergraduate Research Fellowships (SURF).

"The work I completed in Professor Bockstaller's group exposed me to engineers and chemists from varied backgrounds and countries. Studying at the Max Planck will expand my exposure to the interdisciplinary knowledge and research in polymer science that I began to develop in Pittsburgh," Urbach said.

Following his year in Germany, Urbach will pursue a doctorate in chemistry at Northwestern University.

The summer program, which runs for two to three months, is open to undergraduate students from the United States, Canada and the United Kingdom. RISE places students into top universities and research institutions across Germany, where they are paired with doctoral students whom they assist and who serve as their mentors.

Hegglin, a civil and environmental engineering and engineering and public policy double major, is working with Annika Surmeier, a member of Philipps-Universitaet Marburg's Geography department focused on sustainable innovation and global change.

"I hope to gain a different perspective on sustainability," Hegglin said. "As an engineer at CMU, most of my work tends to focus on scientific and technical aspects of sustainability, but a major part of my project this summer will also focus on the social dimensions of sustainability."

Opportunities like this also provide students with segues into their professional lives.

"I found the DAAD RISE program in line with my future direction because I hope to work for BMW in the future to follow my passion for cars," said Ha, a mechanical engineering major, who is completing her internship at Hochschule Hannover with Alexander Bedrunka. "The main goal is to complete the tasks at hand of building a formulaic model for pedelecs (electronic bikes)."

For Matty, a physics major with minors in mathematical sciences and computer science, his goal at Eberhard-Karls Universität Tübingen is to take part in meaningful research.

"I'm hoping to gain further experience working on numerical/computational problems in condensed matter physics," Matty said. "Ideally, I will complete enough work on my project (Vacancy Interaction in Close Packing Solids) to submit a paper to a scientific journal."

"For some students, this is their first time abroad, while others are building on past international experiences," said Joanna Dickert, a Fulbright and International Award Program adviser in the FSO. "Opportunities like DAAD empower these talented students to gain international research experience, build important professional and personal relationships, and cultivate a cosmopolitan spirit."
Related Links: Fellowships and Scholarships Office | Undergraduate Research Office | Small Undergraduate Research Grants | Summer Undergraduate Research Fellowships
---