Chemical Safety Testing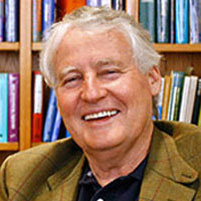 Terry Collins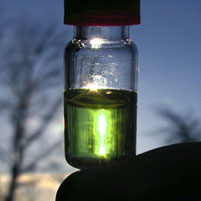 Carnegie Mellon University's Terry Collins is among a group of North American and European scientists who have developed a five-tiered testing system for manufacturers.
Manufacturers can use the system to ensure that the chemicals and consumer products they make are free of harmful endocrine disruptors, such as BPA or DDT.
The study, "Designing Endocrine Disruption Out of the Next Generation of Chemicals," will be published in the January 2013 issue of the Royal Society of Chemistry journal Green Chemistry, and is currently available online.
Endocrine disrupting chemicals — commonly used in consumer products — can mimic hormones and lead to a host of modern-day health epidemics. Cancers, learning disabilities and immune system disorders are just a few.
Known as Tiered Protocol for Endocrine Disruption, the new testing system can help manufacturers avoid creating products that contain the harmful chemicals.
"Endocrine disrupting chemicals are a clear and present danger to the welfare of all living species," said Collins, the Teresa Heinz Professor in Green Chemistry and director of the Institute for Green Science at CMU.
"It is important for people everywhere and especially for future generations that we strive to design chemicals that are not endocrine disruptors themselves and materials that are inherently free of endocrine disruptors."
Historically, chemists have endeavored to create products that are both effective and economical, but rarely have they been asked to consider the product's potential toxicity — particularly developmental toxicity.
This has led to consumer products that unintentionally contain harmful chemicals like endocrine disruptors, and to the subsequent replacement of these products.
One of the most recent examples is the discovery of BPA in popular baby products.
There were 23 authors on the current study, including chemists, biologists and environmental health scientists. They say recent product recalls and bans indicate that product manufacturers do not have adequate tools for avoiding the introduction of endocrine disrupting chemicals into their products.
Furthermore, they feel that governments have not come up with adequate methods for regulating against endocrine disrupting chemicals.
The researchers concluded that as the understanding of the threat of these chemicals to human health has grown, the need for an effective testing strategy for endocrine disrupting chemicals has become imperative. 
According to Collins, effective testing will help to protect health and the environment and will safeguard chemical manufacturers while reducing the need for future regulatory interventions.
Related Links: Read the Press Release | Read About the Study | The Institute for Green Science | Dept of Chemistry | Mellon College of Science | Scott Institute | Environment at CMU
---