Particulate Matters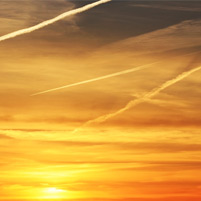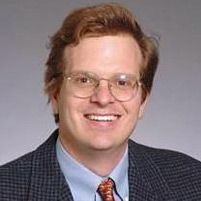 Allen Robinson
The next time you marvel at the sun glinting off a passing airplane, think again. The combination may be deadly.

Carnegie Mellon University's Allen Robinson and his team of researchers studied sunlight's effect on jet exhaust.

The reaction? A 35 times increase of potentially toxic particles.

Historically, researchers have measured dangerous emissions right from the engine.

"The problem is that the emissions change a lot in the atmosphere — it's not a simple 1:1 relationship," explained Professor Robinson. "To really understand the true impact of a car or an airplane or a wildfire, you need to understand how those emissions are transformed after leaving the tailpipe."

Sunlight essentially powers a complex set of chemical reactions that converts some gases into fine particles. After studying auto exhaust and wildfires, the team expected to find a similar effect with aircraft.

"With other sources, sunlight effectively doubled or tripled the amount of particulate matter in a few hours," Robinson said. "With aircraft, specifically in conditions such as taxiing or waiting for takeoff, the impact was 10 times greater. That was surprising."

And particularly alarming, says Robinson, who points to research showing fine particle pollution prematurely kills approximately 50,000 Americans each year.

Robinson also points out that tens of millions of Americans also live in areas that violate the National Ambient Air Quality Standard for fine particle mass.

Robinson holds appointments in both mechanical engineering and engineering and public policy (EPP). He and four colleagues are members of CMU's Center for Atmospheric Particle Studies (CAPS), an interdisciplinary research center involving a team of engineers and scientists.

"The interdisciplinary angle is very important to this work," noted Robinson. "At Carnegie Mellon, there's a group of us that work really closely together on atmospheric pollution. CAPS doesn't sit in any one department, and the university's been very supportive of this."

The CAPS researchers also include approximately 25 graduate students and a number of interested undergraduates.

 "We're trying to understand the relationship between what comes out of the tailpipe and what we're breathing," Robinson explained. "We then take that information and develop models to help regulators and policy-makers calculate how these pollutants behave in the atmosphere."

Robinson can't remember a time that he hasn't been interested in environmental issues, even writing his college application essays on the topic. And he feels CMU's unique research environment allows him to make a difference.

 "Some of this is unavoidable — we're going to fly around in planes, drive around in cars," he said. "The question is, can we do it in a way that reduces the environmental impact?"
Related Links: Mechanical Engineering | Engineering and Public Policy | Allen Robinson bio | Center for Atmospheric Particle Studies
---