Meeting of the Minds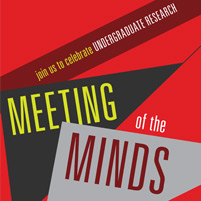 A team of students interested in the environment are investigating the feasibility of a bio-gas digestion unit on campus.
Why? Anna Lenhart (E'11) argues its benefits for campus.
"First, it would allow for the campus to turn organic waste into compost," Lenhart said. "Using that compost on campus would lead to reduced compost and fertilizer costs."
Lenhart also says the system they're considering would produce bio-gas, which is approximately 60 percent methane.
"The bio-gas could be turned into electricity in a generator or, if integrated into the Bellfield Power Plant, produce steam to help heat buildings on campus," she explained.
"A system like this would also open doors for research opportunities. Innovations are needed before bio-gas systems can be universally accepted and implemented," Lenhart said.
Stephanie Wallach, assistant vice provost for undergraduate education and director of the Undergraduate Research Office (URO), says the research projects allow students like Anna and others to develop the skills they will later take into the world and apply globally.
"They're using CMU as a laboratory. They have a safe place to test their hypotheses, and they can use that knowledge in the workforce as innovative global citizens and leaders," said Wallach.
Lenhart says it's the first time she has led a team of younger and really passionate students who have such different interests.
"As a group, we cover seven majors," Lenhart said. "I've had to be very thoughtful to challenge them in a way that harnesses their interest and energy, but does not overwhelm them with things they have not learned yet."
She says that's all part of the fun.
"For the rest of my life I will be working with people who have different skills than I do and different levels of experience," she explained. "Everyone has to try and do things they may have never done before, regardless of their background."
The research project is just one of many being presented by more than 400 students at CMU's 16th annual Meeting of the Minds on the Pittsburgh campus.
The symposium is a university-wide celebration of undergraduate research, organized by the URO.

Related Links: Booklet of Research Projects [.pdf] | Undergraduate Research Office
---