Young Investigator Award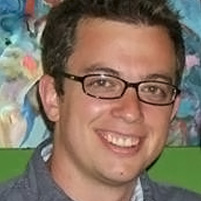 Aircraft and other transportation systems stand to benefit from the work of Jonathan Malen.
And a U.S. Air Force grant is taking his work to the next level.
Malen is working to create more precise thermal management devices critical to the cooling of sensitive electronic components used in those systems.
The work by the professor of mechanical engineering at Carnegie Mellon University, funded with a new three-year, $360,000 grant from the U.S. Air Force, also may improve technologies related to energy conversion, thermal management and high-resolution imaging.
"I am elated to receive this award which will help me to continue my basic research into how the vibrational properties of small organic molecules can redefine thermal management and strategies," Malen said.
Malen proposes that, like optics filtering colors of light, thin layers of small molecules sandwiched between solids may filter vibrations that carry heat across the interface.
This may enable users to control the spectrum of vibrations in matter, which would allow more precise thermal management of devices like those so critical in cooling sensitive electronic components in aircraft and other transportation systems.
Through the Air Force's Young Investigator Program, engineers nationwide are recognized for their exceptional ability and promise for conducting basic research.
Malen and 42 other researchers received research grants that totaled more than $16 million from the Air Force Office of Scientific Research.
More than 200 investigators applied for the research grants.
"This is a wonderful honor for such an innovative and hardworking researcher. We are extremely proud of his accomplishments so far and are certain that this award will lead to many additional breakthroughs in the future," said Nadine Aubry, head of Carnegie Mellon's Mechanical Engineering Department.


Related Links: Mechanical Engineering
---