A Nationwide Science Experiment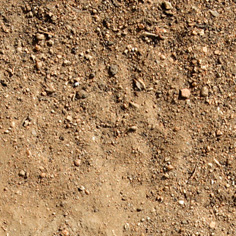 Stephanie Guerra (CMU '12) is among the inaugural group of Carnegie Mellon first-year students taking part in a nationwide genomics course — conducting research that could ultimately reshape health and environmental solutions.
"As a freshman, being involved in a class that has the possibility to discover new things about the field of biology and phage genomics is very exciting," Guerra said.
The students' research focuses on bacteriophages — viruses that infect bacteria. Phages can be found naturally anywhere bacteria live, including water sources and the soil. They are among the most abundant and most diverse organisms on Earth, reproducing quickly and leading to extreme genetic variability.
Students in the class have the opportunity to isolate bacteriophages from local soil samples; characterize their structure by electron microscopy; clone and sequence their DNA; and use computational methods to analyze the genomes and compare them with those isolated by groups at other participating institutions.
Ideally, the students' work will result in the complete genome characterization of multiple new bacteriophages each year. The findings could shed light on the evolution of these organisms and their interactions with bacterial hosts. Ultimately, the findings will be published in scientific journals with the students listed as co-authors.
The Mellon College of Science's Department of Biological Sciences is one of 12 programs selected by the Howard Hughes Medical Institute (HHMI) to be part of the Phage Genomics Research Initiative, the first major effort from HHMI's Science Education Alliance (SEA).
The course — which HHMI is calling a "nationwide science experiment" — intends to teach college students how to approach science problems creatively, while encouraging them to pursue further study and careers in science.
Fellow classmate Ian Bayles (MCS '12) chose Carnegie Mellon over other colleges because of the undergraduate research opportunities offered here.
"I felt that no other place besides Carnegie Mellon would present me with such a great opportunity to become a part of something bigger," Bayles explained. "The idea that my work might be published in scientific journals and used in the future just seemed too good for me to pass up. I was hooked."
According to HHMI, a number of studies have shown that students rank undergraduate research experiences as the most important factor in deciding whether or not to pursue graduate studies or a career in science. Most undergraduates conduct research during their junior or senior year, or during summer programs, but the SEA program will catch them early.
Jonathan Jarvik and Javier Lopez, associate professors of biological sciences, are leading the course at Carnegie Mellon.
Being chosen to participate in the Phage Genomics Research Initiative is the latest in a long, productive relationship between HHMI and Carnegie Mellon's Department of Biological Sciences.
The HHMI has awarded the department a number of grants supporting undergraduate research, faculty appointments and infrastructure.
Related Links: Dept of Biological Sciences  |  Mellon College of Science
---