Chief Mustard Grinder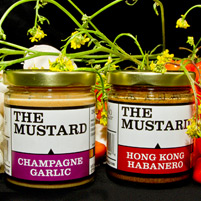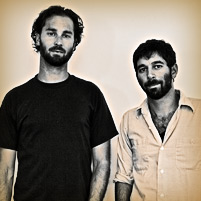 Zach Negin and James Magnatta
Zach Negin is a Chief Mustard Grinder.

As co-founder of SoNo Trading Company — purveyor of all-natural 'The Mustard' products — the Carnegie Mellon University alumnus knows a thing or two about successful startups.

Now he needs your help.

Dell — in partnership with Microsoft and MasterCard — is giving small businesses the opportunity to win $25,000 in Dell products preloaded with Windows® 7 Professional & Microsoft® Office Home and Business, a $50,000 prepaid card from MasterCard, and their own online reality show.

Negin entered SoNo Trading Company into Dell's contest. And from hundreds of entries, his young company was selected as one of the top 10.

You can vote for SoNo Trading Company once per day throughout the weekend on YouTube.
A winner will be announced the week of October 10th.

Negin graduated in 2001 with a major in mechanical engineering and a minor in engineering design. Today, he's engineering the best mustard around.

Why mustard?

"The original recipe was an old family recipe of my mother's. Everyone already loved that, so we took that recipe and experimented with different mustard seeds, vinegars and other ingredients," he said.

With ties already established to the local food community in San Diego, Negin and his co-founder — James Magnatta — launched their products through area farmers markets.

"My engineering degree, more than anything else, has taught me how to problem-solve efficiently and effectively. Any business owner understands how necessary this skill is," he said.

"Also, having gone to CMU I have been witness to scores of incredibly talented individuals — in all fields — who follow their dreams and gain immense success. Beyond inspiring, it makes you believe anything is possible."

And whether it's the mustard business or a tech startup, he says CMU alums are among the best prepared entrepreneurs out there.

"Passion is all over that campus — you can feel it from everyone around you. Everyone cares deeply about his or her work."

Winning the contest would take his business to the next level. 

"We've not taken on investors thus far and instead sought non-traditional sources for funding. As such, we still put all the profits back into the business. Winning the contest would give us some more breathing room and allow us to hire a few key individuals," he said.
Related Links: SoNo Trading | Facebook | Twitter | Mechanical Engineering | CIT | Greenlighting Startups
---