Batman 3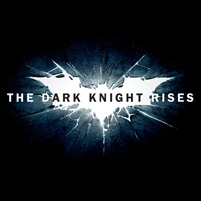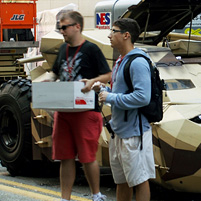 Jon Mark [l] on the Batman set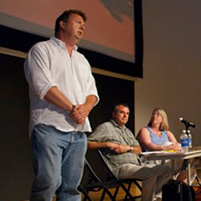 Panel session with production crew
Not too many people can say they bumped into Batman. But Jon Mark can.

And although running into actor Christian Bale on the set of The Dark Knight Rises was an accident, getting himself hired as a location production assistant for the duration of filming in Pittsburgh was not.

His Carnegie Mellon University education played a key role in landing him his first job in the entertainment industry.

"Filming Batman in Pittsburgh opened up invaluable opportunities for both graduate and undergraduate students from Carnegie Mellon University's School of Drama," said Peter Cooke, professor and head of the School of Drama.

Cooke noted that students were given positions within a raft of departments including special effects, costume design, actor and extras management, crowd control and lighting.

"Nothing is as valuable as on set experience for young creative artists who may not yet know the parameters of their career trajectory. To have high quality film production within arms' reach is a wonderful supplement to our students' educational journeys," Cooke said.

For someone who wants into the movie biz, Mark says being inside this professional process is very important for having a future success in it. He was initially selected to be a street ambassador.

"My job was to be public relations for the people around the Mellon College of Science and escorting people during filming," Mark said.

But he was so good at it — talking, listening, entertaining, answering questions while being sure not to reveal any of the movie plot — the supervising location manager, Ilt Jones, gave him more responsibility.

"As a production assistant in the locations department, I had to make sure extras and other departments didn't get lost. I had to think ahead, to make sure I put the tape down and signs up in the right places. I had to think, 'if they walk out this way, where does the sign need to be so they don't need any effort to get to the next location efficiently. Basically, I had to make things run smoothly for every other department," he said.

Then he did that job so well, he got added on as night staff.

"Every day I'd get a call sheet telling me what to do, where to be. One day was 18 hours. Getting put on as night staff was awesome. It was different than being there during the day, but proved to be a new kind of responsibility," he said.

Mark would also walk around with water bottles for other members of his department.

"We all had to be stationed at traffic block offs. I tried to help out. No one could leave their spot until lunch break. The hours were long and we started early in the morning. It's the happiest I've ever been to wake up at 3:30 a.m."

One of his bigger projects was when filming took place at Heinz Field.

"They had all the extras park at Mellon Arena. I helped to prep that site with signs and directions, and helped to manage that location getting 10,000 people in and out of there."

Mark is looking forward to seeing Pittsburgh in the movie, and remembering where he was standing when he sees some of the shots filmed at CMU and in the city.

"I'll also be pretty excited to see how CMU looks in the movie, too."

Oh, and for all the Christian Bale fans out there, just how did he run into Batman himself?

"Every time they filmed a scene in the Mellon College of Science, we had to turn off all the air conditioning so there would be no background noise. I bumped into someone when walking to a different unit in the room, and when I turned around to say I was sorry, it was Christian Bale in full costume," he said.

Mark is thrilled not only with his opportunity to work on the set of The Dark Knight Rises, but with all of the opportunities that are available in the entertainment industry through CMU's alumni base.

"CMU's alumni base is huge in drama. It's amazing how many opportunities are available to enable you to go as far as you want with your career."
Several students from CMU's Master of Entertainment Industry Management (MEIM) program also served as production assistants on the Pittsburgh set of The Dark Knight Rises.
The MEIM degree provides comprehensive academic, professional and experiential training for entrepreneurial leadership in all screen-based entertainment media.
Related Links: School of Drama | TheDarkKnightRises.com | Heinz College: Entertainment Industry Management | Snowy Days, Dark Knight(s)
---