Reinventing English Proficiency Tests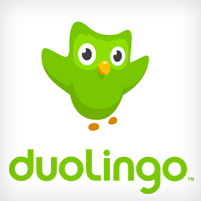 Just as he did with his two previous companies, both of which were acquired by Google Inc., serial entrepreneur and Carnegie Mellon University alumnus Luis von Ahn is out to prove once again that a company can do well by doing good. Even the company's name, Duolingo, suggests that two things can be accomplished at once.

The company's language learning software, which currently offers courses in 32 languages for free, while crowd-sourcing the translation of documents and web articles for a fee, was named by Google as Best of the Best for Android and celebrated by Apple Inc. as its iPhone App of the Year for 2013. In its newest venture, Duolingo will be partnering with Carnegie Mellon, which will evaluate the company's new low-cost test for certifying the English skills of college and job applicants.

As an elite global research university, CMU attracts applicants from around the world, such as von Ahn, a CMU Ph.D. graduate and native of Guatemala, where this month he received his country's highest civilian honor. To ensure that applicants have the language skills to thrive at an English-language based university, they are required to take a language exam. These tests can cost up to $250 and require additional costly travel to testing sites. This can pose extreme hardships, particularly for students from poor countries where $250 may represent more than a month's wages.

The Duolingo Test Center would enable users to certify English proficiency using a mobile app from the comfort of their homes for $20. To limit cheating, the app features remote video monitoring by a virtual proctor and test questions that are rarely repeated.

Von Ahn has a track record of merging human collaboration with technology. With his previous company reCAPTCHA, he combined CAPTCHAs, the wavy-lined passcodes used to ward off spamming programs, with optical character recognition technology, enabling millions of people typing the CAPTCHAs to simultaneously digitize old books.

In the coming year, CMU will encourage applicants and newly admitted students to use the Duolingo Test Center app as part of a research study on the Test Center's reliability and effectiveness in comparison to the TOEFL iBT, an established proficiency test. The exam results will not be used as the basis of admission decisions during this period.

"Carnegie Mellon is excited that we will be Duolingo's first academic partner," said CMU President Subra Suresh. "Duolingo's bold vision to create an affordable and reliable English language app-based test will allow more young people around the world to pursue higher education at CMU and other major research universities."

Duolingo was established by von Ahn, who is currently on leave as associate professor of computer science at Carnegie Mellon, and Severin Hacker, who earned his Ph.D. in computer science at CMU earlier this year. The free education platform, which began as a research project at CMU, now offers 32 language courses and has more than 30 million users.   

The spin-off is emblematic of CMU's pioneering work in the field of technology-enhanced learning embodied by CMU's Simon Initiative, a campus-wide effort to improve student learning through the application of learning science and technology.

On Sept. 4 and 5, Carnegie Mellon will host the inaugural meeting of the Global Learning Council, which was launched in November 2013, concurrent with the Simon Initiative. The Council, chaired by President Suresh and comprising leaders from academia, industry and nonprofit organizations, nurtures collaboration and coordination in advancing standards, practices and metrics to create effective technologies that enhance learning outcomes. Von Ahn will be one of the featured speakers.
Related Links: Duolingo | Simon Initiative | Global Learning Council
---