The Future is Here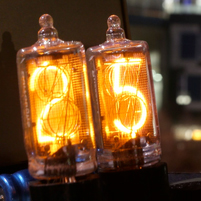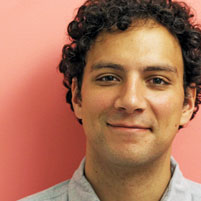 Serkan Piantino (CS'04)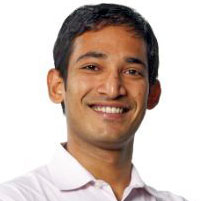 Aditya Agarwal (CS'03, '04)
Artificial intelligence, speech recognition, emoticons, Java, email attachments, Lycos, CAPTCHAs. What do they have in common? They're all ideas from Carnegie Mellon University.
CMU is celebrating its silver anniversary of the founding of the School of Computer Science (SCS) with a series of special events, both on CMU's Pittsburgh campus and around the world.
Arguably the first school devoted solely to computer science in the United States, SCS served as a model for others that followed.
CMU's computer science era began in 1956. The history of computer science was shaped by legendary scientists and Turing Award winners such as Herb Simon (HDR'90), Alan Perlis (S'42) and Allen Newell. The "graduate School of Computer Science" was officially announced on Jan. 3, 1989. Today, SCS has produced or is home to 12 winners of the Turing Award, which is considered to be the computing equivalent to the Nobel Prize.
"Carnegie Mellon's School of Computer Science is different from any place I've ever been," said SCS Dean Andrew W. Moore, who rejoined CMU this summer after eight years as founding director of Google's Pittsburgh office. "This place is responsible for an incredible number of innovations in computer science — and we celebrate that during our 25th anniversary — but it's more than that. There's a bunch of people here who are very excited about the future. When you talk with folks here, the topic is always 'What does this mean? How do we make this better?'"
The 25th anniversary celebration kicks off at 4–5:30 p.m. on Friday, Oct. 10 with a conversation between Moore and Serkan Piantino (CS'04), director of Facebook's New York office.
"I couldn't have asked for a better education than what I got from CMU. It set me up for success in so many ways," said Piantino, who added that he has used almost everything he learned in his classes. "Beyond that, CMU trained me to understand computer science as a set of more basic concepts. In my career, I've been lucky enough to face a different set of challenges every year. If I had understood CS as a set of design patterns or a dictionary of algorithms I would never have been able to tackle new domains regularly. But, great ideas appear in many different forms, and CMU helped me build an intuition around finding them in new disguises."
Also on Friday, Aditya Agarwal, (CS'03, '04) vice president of engineering for Dropbox, will present an SCS Distinguished Lecture at noon. On Saturday, two panel discussions will feature alumni such as James Gosling (CS'83), the inventor of Java and chief software architect at Liquid Robots, and Severin Hacker (CS'09, '14), co-founder and chief technology officer at Duolingo.
A celebration reception and other activities also are planned. Additional events will be announced at other locations.
As SCS enters its second quarter century it continues to embrace all facets of computing. SCS remains committed to extending the founders' vision in the context of big data and connected computing in the 21st century. Not only is the celebration about the past, but it is looking forward to what the future holds in areas such as personal computing, communications, digital entertainment, information security, robotics, artificial intelligence and embedded systems.
"The fact that everyone here is so passionate and so focused on the future of the world keeps us all feeling young and excited," Moore said.
Related Links: 25 Great Things about SCS | The Link Magazine Institutional Memories
---