Innovative Polling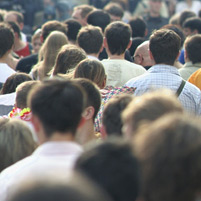 A world-class team led by Carnegie Mellon University alumni is aiming to become the world's first online opinion exchange.

Their company — CivicScience — is connecting people willing to express their ideas and opinions to researchers, marketers and web publishers.

"We know this ecosystem can only succeed if we earn people's trust," said CTO William Oberman, "So we aggressively protect individual privacy by sharing data only in its aggregate form and empowering users to control access to their own data."

Their platform is not only unique but critical in today's society, where changes of all kinds seem to be happening at an exponential rate.

"We want to learn what people are thinking — to ask questions that yield powerful insight into their attitudes and beliefs," Oberman explained. "We want to share that information with those who need a deeper understanding of their users, customers or constituents."

He added, "We want to replace conjecture — the 'I think a lot of people agree that...' with the truth of clear, honest data. Knowing how people truly think and feel is powerful."

CivicScience applies the most advanced techniques in software engineering, data mining, artificial intelligence and human-computer interaction.

Rooted in technology and talent emanating from CMU, the team includes world-class economists, scientists, software engineers, leading pollsters, former elected officials, media personalities and accomplished entrepreneurs.

For now, the site is designed for web publishers, including bloggers. After registering, they can, for example:
Create any number of javascript-based polling widgets
Configure the application to draw from an existing pool of questions, or add new questions
Get a profiling breakdown of their traffic
See results for any question, broken down by profile
See question results over time
And due to the pooling of responses, if a user answers at least one question on their system, all of the user's previous responses are shared to the web publisher, based on various privacy settings. 

But, because they (as a web publisher) only get aggregated results, the individual's privacy is protected. 

The benefits to web publishers? Much more in-depth knowledge at a much faster rate than polling users themselves.

Oberman credits CMU for developing in him the skills necessary for creating a successful startup like CivicScience.

"It's true that our college years are a transformative time for most of us, but I think my experience at CMU endowed me with some specific values: collaboration, compassion, critical thought, honesty and integrity, and my work ethic," Oberman said.

"I'll always remember the experiences I had at CMU that helped to form, challenge, and improve me both personally and professionally," he added.  "Hey, I fell in love at CMU, and formed some of my longest and strongest friendships there."

Oberman and company could have set up shop anywhere in the country — or in the world, for that matter. So, why Pittsburgh?

"Pittsburgh is a great place to build a technology company. The talent emanating from Carnegie Mellon is the best in the world. Google moved significant operations to be close to that talent pool. So we feel pretty fortunate," he said.

He added, "I think the two key wins for Pittsburgh are the amazingly affordable cost of living and the urban conveniences. My wife and I always say that it's easy to live the good life in Pittsburgh."
Related Links: CivicScience raises $1.2M, Plans Wider Rollout | CivicScience | Greenlighting Startups | School of Computer Science
---