Cloud Work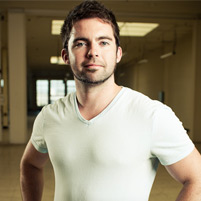 Matthew Swanson
Matthew Swanson had a passion for both artificial intelligence and entrepreneurship. Now just two years out of school, the Carnegie Mellon alum's startup, SpeakerText, has spawned Humanoid, a revolutionary new venture with backing from Google Ventures.

"I'm fascinated with modeling the human brain," said Swanson, who earned his masters at CMU's Robotics Institute (RI). "I naturally chose Carnegie Mellon because it has the top researchers and facilities."

"Entrepreneurship is in my blood. I knew I was going to start a tech company and CMU was the bridge in getting me there."

Swanson met his co-founders through another CMU alum. As he was graduating, the team moved into his two bedroom apartment on Craig St. and Bayard. One of the co-founders lived out of his dining room.

"We started as three guys working 16 hour days out of an un-air conditioned apartment.  Its amazing how fast you can build a product when there's two months on your lease and you haven't secured investment."

They began SpeakerText with the goal of providing accurate video transcription.

"Online video content doesn't get seen by search engines because Internet technologies rely on text," said Swanson. "The only solutions were purely automated. And without human intelligence, only 80% accurate."

The team turned to 'crowd sourcing,' where tasks are inexpensively routed to human workers via the Internet. They were shocked to discover a tremendous problem.

"In actuality, 40% of the results are garbage," Swanson noted. "It's actually worse than automation. The very fact that you're using crowd sourcing means you don't have internal resources to verify the work."

With seed funding in place from investors Google Ventures and Mozilla chairman Mitch Kapor, plus customers TechCrunch and ESPN, the team was determined to solve the issue. After countless hours and multiple iterations they hit on a solution bigger than they'd imagined.

"It's a combination of machine learning and worker modeling," explained Swanson. "We can put metrics on every piece of work and come up with statistical models that represent each worker and predict their future accuracy."

"At that moment, we realized the milestone we had achieved — quality assurance for crowd sourcing. We had just solved labor in the cloud."

Expanding focus, they rolled SpeakerText into Humanoid and recently launched a private beta. The self-serve platform features a drag and drop interface and quality assurance at $4.99/hour. The company expects to open the platform in approximately two months.

The current ten-member team includes another recent RI grad, Ben Morse, as well as a number of CMU student interns. Swanson would be pleased to bring on more.

"We're looking for the great vs. the good because that gap is exponential," said Swanson. "CMU, in particular, is a valued resource because they have those great people."

Swanson is eager to strengthen the connection between Pittsburgh and Silicon Valley. He'll be coming back to campus soon to participate in an RI entrepreneurship seminar series.

"The goal is for students to see fresh graduates who have taken that first difficult step," said Swanson. "I want other CMU people pursuing this to know that there is a network, that there are people like me who want to give back."

He added, "Carnegie Mellon was instrumental to where I am today. I received exposure to the state-of-the-art which was critical in designing my company, as well as a very valuable network of talented people that I can tap into, especially when I'm looking for other technologically talented people."

And Carnegie Mellon continues to encourage startups like these through Greenlighting Startups, a consortium of incubators designed to accelerate the university's impressive record of turning campus innovations into sustainable new businesses.
Related Links: Robotics Institute | SpeakerText | Humanoid | Bio | Greenlighting Startups
---