Lanes Establish New Center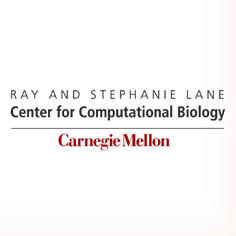 Carnegie Mellon University received a $5 million gift from Ray and Stephanie Lane to establish the Ray and Stephanie Lane Center for Computational Biology. The gift will also endow a professorship and provide support for doctoral and post-doctoral training in the field.
Robert F. Murphy, professor of biological sciences and biomedical engineering, will direct the new center and has been appointed the first Ray and Stephanie Lane Professor of Computational Biology. The chair recognizes Murphy's exceptional leadership in computational biology research, education and administration.
"We are extremely pleased that the Lanes have supported these initiatives, which collectively provide critical momentum in our growth as a leader in life sciences research and education," said Carnegie Mellon President Jared L. Cohon. "Bob Murphy's work epitomizes our university's strength in cultivating scientific achievement at the intersection of disciplines, such as computer science and biology."
Ray Lane, a Pittsburgh native and member of Carnegie Mellon's Board of Trustees, is a general partner of Kleiner, Perkins, Caufield and Byers. He and his wife, Stephanie, are committed to supporting innovative work to combat and eventually cure cancer.
"Advancing research on devastating diseases like cancer is a key part of Bob's vision for his research group, so we are highly supportive of his pioneering methods in computational biology," the Lanes said.
The Ray and Stephanie Lane Center will build on the strong history of computational and interdisciplinary research at Carnegie Mellon. The center's research program seeks to expand the understanding of complex biological systems using machine-learning methods.
Related Links: Read More  |  Press Release  |  Mellon College of Science  |  Research: Life Sciences
---