Will Advise State Department on Improving Efficiency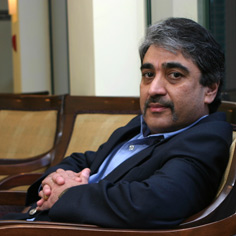 Pradeep Khosla, dean of the College of Engineering at Carnegie Mellon University, has been appointed by State Treasurer Robin Wiessmann to e-Treasury Pennsylvania.
Khosla, one of the nation's leading experts in information technology and cybersecurity, will be bringing his skills and experience to the state advisory commission tasked with helping the Pennsylvania Treasury Department improve its financial asset and productivity management duties.
"This is a great opportunity for us to share our intellectual and research expertise in the launch of e-Treasury Pennsylvania," said Khosla. "This is another example of where Pennsylvania leads in developing and fostering the public-private partnerships so essential to the continued growth of the state and region."
According to state officials, the goal of e-Treasury Pennsylvania is to ensure that the Pennsylvania Treasury Department is employing the best business practices to increase the effectiveness, efficiency and economy of its operations.
Khosla is also co-director of Carnegie Mellon's CyLab initiative, a university-wide, multidisciplinary initiative involving more than 200 faculty, students and staff that builds on more than two decades of Carnegie Mellon's leadership in the field of information technology.
 

Related Links: About Khosla  CyLab  College of Engineering