Regarding the Tragedy at Virginia Tech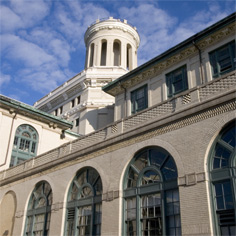 It is with deepest sympathies that the Carnegie Mellon family extends our condolences to the Virginia Tech community. No combination of words could properly capture the sense of loss and incomprehension we are feeling in the wake of these tragedies.
Many students, faculty and staff here at Carnegie Mellon are also grieving the loss of colleagues and loved ones who worked and studied at Virginia Tech.
It is important for the Carnegie Mellon community members affected by this tragedy to know that resources are available through the university's counseling and psychological services free of charge.
Carnegie Mellon's students, their parents and family, and faculty and staff should also be aware of the university's emergency services team, which meets regularly to review and practice crisis response.
The world of academia is small and, like a family, we are all deeply affected when faced with such an unspeakable atrocity.
Related Links: UPDATE ON CAMPUS INCIDENT
---