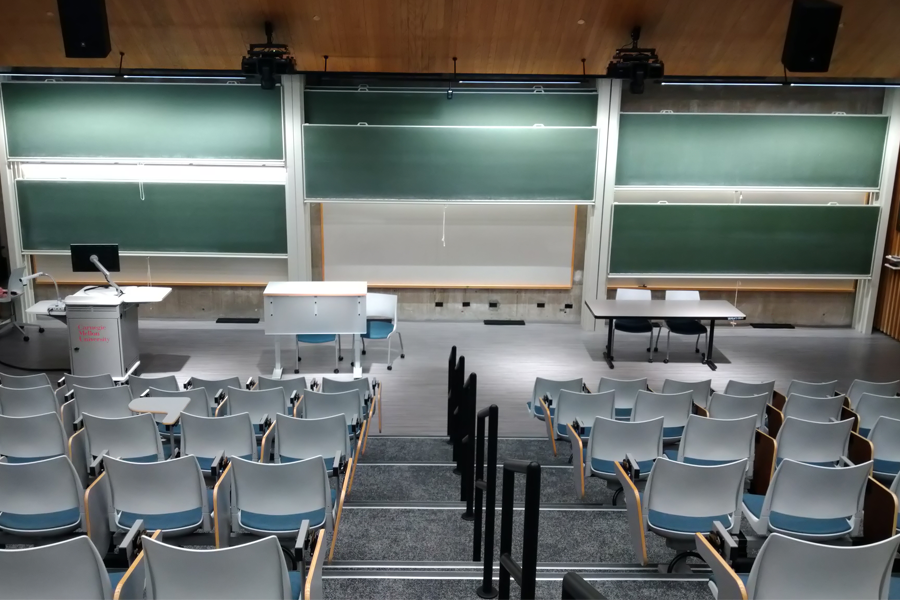 January 13, 2020
Taking Classroom Collaboration Beyond the Traditional Screen Share
During Winter Break, the Computing Services Technology Enhanced Facilities team didn't get the chance to kick back and enjoy like the rest of us. No, this group of staff members tackled updating AV panels in forty-eight registrar classrooms with Solstice Pod, a new wireless presentation technology.
Solstice Pod allows individuals to share their laptop and mobile displays wirelessly—so there's no need to find the correct cable before projecting resources on-screen. Need to discuss a troubling equation? Want to work together to mind map your next project? Solstice's latest release truly opens the door for classroom collaboration beyond the traditional screen share.
The updated technology will:
Simplify classroom sharing by providing an avenue for facilitators and students to display content wirelessly.
Provide a consistent, reliable panel interface that will eventually become seamless from room-to-room.
Become the first step in a greater effort to standardize equipment and terminology across campus.
Visit Classroom and Computer Lab Locations to view quick reference guides for each of the spaces.