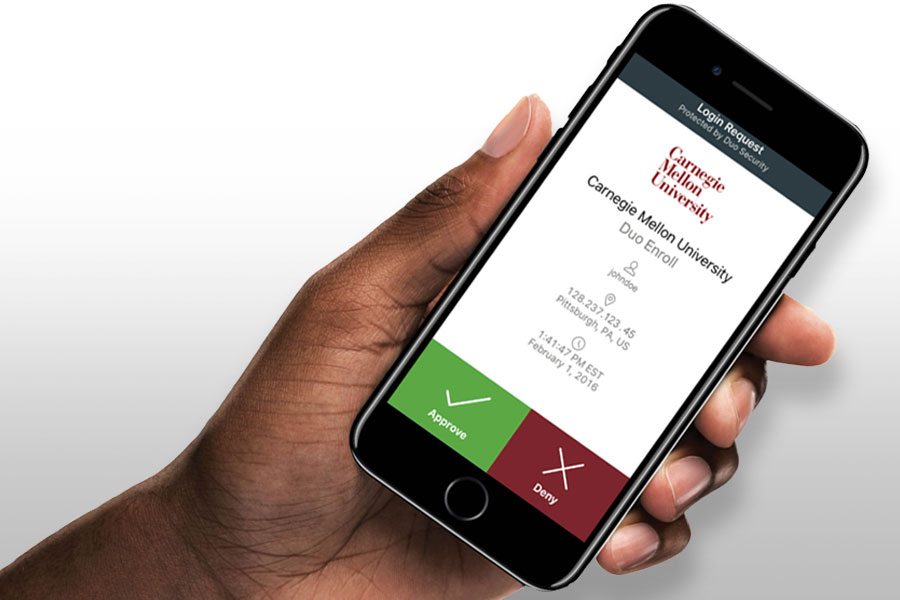 December 16, 2020
Dialing in to a new device?
Did you put a new smartphone or tablet on your holiday wish list? If so, be sure to get your device set up before the spring semester. Not sure where to start? Here's our quick and easy checklist.
Update the Two-Factor Authentication (2fa) for Your Andrew Account

At CMU we use two-factor authentication with DUO to take your security a step further. If you're already registered for DUO, you don't need to register again, but you do need to update the device listed for your account.
Visit https://2fa.cmu.edu.
Select the option that applies to you:

To register a new phone with the

same phone number

, click Update an Existing Device to add your new phone with the same number to your Andrew account.

Follow the prompts, to set up your new device with DUO.
Update Your Device Software

Even when you've received a new device, it's a good idea to immediately update your software.
On iOS devices, tap Settings > General > Software Update. Then follow the prompts to install any updates on your device.
On Android devices, tap Settings > About Phone > Check for Updates. If an update is available, tap the Update.
Connect to the CMU Network
When you return to campus, don't forget to connect your device to the CMU-SECURE wireless network. You'll also use this network for any device that has a browser. Some examples are laptops, smartphones and tablets.

CONNECT TO CMU-SECURE