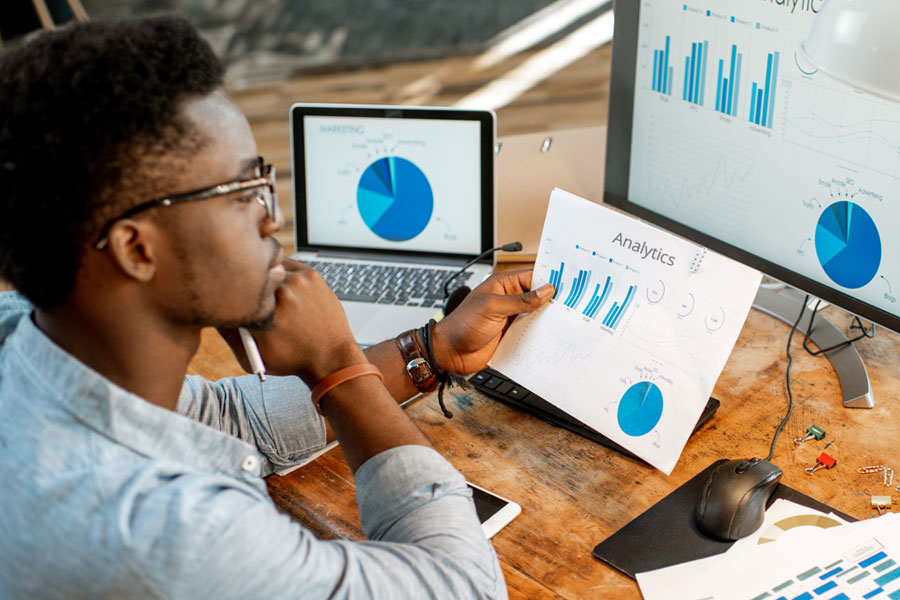 November 11, 2020
Are you reaching the right audience?
Do you regularly create and share content on your CMU website? Ever wonder if it's being read or if you're reaching the right audience? Chances are if you don't know the answers to those questions then you're not using web analytics.
Web analytics is the collection, measurement, analysis, and reporting of data for the purpose of understanding and optimizing web usage. In short, it could give you the answers you're looking for. Now all students, faculty or staff can configure Google Analytics on their website. 
Still not sure if web analytics is for you? Here are some questions you might have about your own websites and how they translate to analytics:
Questions You May Have

What the Analytics Tell Us

How many people visited my web page over the last six months?

The months/days to share important content.

What time of day did I have the most visitors?

 

The best time of day to post new content.

What brought them to my website?

Other sites that you may be able to advertise your content on.

What part of the world are my visitors from?

Indicates if you need to adjust or translate content based on the location of visitors to your site.

Did my visitors access my content from a browser or mobile device?

 

If you have more mobile users than desktop users, consider your site to determine if it's mobile friendly in terms of layout and design.
Keep in mind that Google Analytics doesn't track personal data such as Andrew userIDs, email addresses or physical addresses. So, you can rest assured that your site visitors' private information will remain anonymous.
 Visit How to Use Google Analytics for more information.