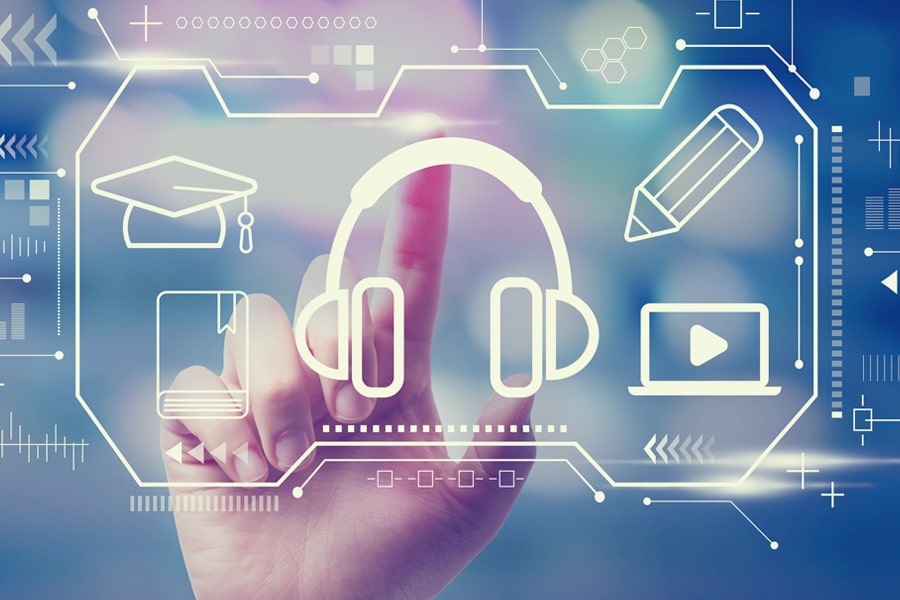 April 09, 2020
Remote Support for Your Event and Creative Production Needs
Now that CMU has successfully transitioned to remote learning and work, we are exploring ways to participate in events virtually. Technology can be a challenge, but Computing Services is here to support you.
Did you know Zoom Webinars offer the perfect format for large-scale virtual events? This fee-based service is available through our Media Services team. They will set up the webinar, provide the invitation link, record the session, livestream, co-host and assist with any technical issues. Webinars can host up to 10,000 participants.
"The Media Services team can create and moderate your next Zoom webinar," says Adam Nietupski, Manager, Media Services. "You request your custom setup for up to 10,000 participants in whatever format you like—online keynote speeches, panel discussions, live Q&A, etc. We even offer livestream capabilities. Take the stress out of your event and let us do it all for you."
Computing Services also offers support for more than just webinars. Two additional types of fee-based services are available to support your remote work:
Online Meeting Support - Unlike a webinar, a Zoom meeting allows participants to share video and audio. It's the perfect solution for interactive brainstorming, classes, and even general meetings. You can manage your own Zoom meetings, but with our support package, the team schedules your meeting for you, invites participants, records the meeting, sets up breakout rooms, and offers in-meeting support.
Creative Productions – Our producers can edit, color correct, equalize audio, or enhance your existing content with motion graphics or animations. Whether your next event is a keynote or an animation project, our team is standing by.
Though our lives have temporarily shifted to an online format, our events can go on and our projects still move forward.