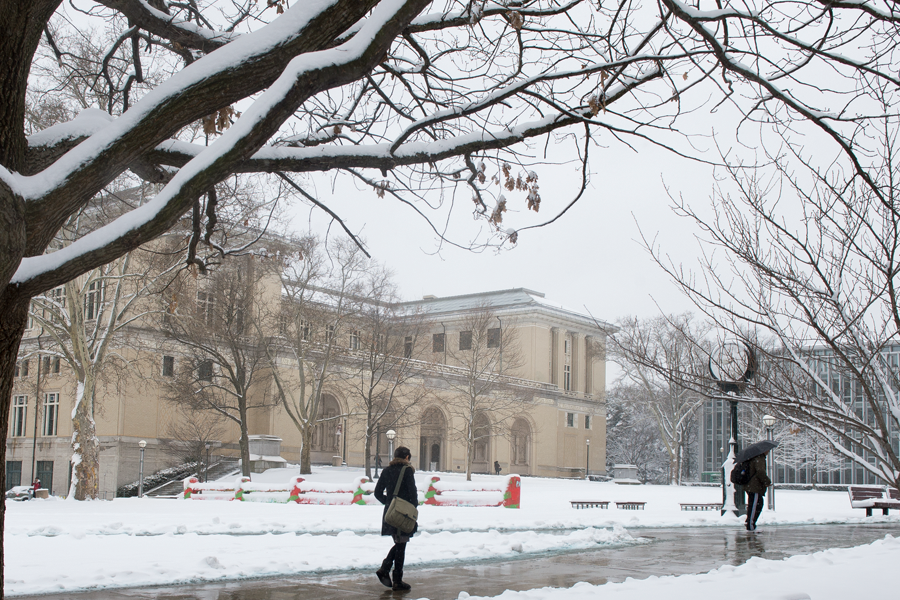 January 13, 2020
New Tech For a New Year
Welcome back! We hope you had a relaxing winter break. As we settle in to 2020, here's some Computing Services news you can use to make the most of resources available to you at CMU.
Classrooms in Baker, CFA, Doherty, Hall of Arts, Porter, Posner and Wean all benefited from the installation of a new wireless presentation solution, Solstice Pod, over Winter Break. The Posner Auditorium, as well as several rooms in Baker Hall also received physical upgrades.
Hacked Escape Room kicks off this month. Do you have what it takes to crack the password? Register now to reserve your spot.

PhishAlarm will be coming for Andrew G Suite accounts this February. Get ready to take control of your inbox and help us identify active phishing attacks!

Google keeps amping up their productivity tools. Did you know there are dozens available to you at no cost? Create a poll for meeting times or take notes like a pro. Check out our favorites.
Snag a new device over the holidays? Don't forget to secure your device, activate (or register) 2fa, and connect to CMU-SECURE, the preferred wireless network on campus to kick off a productive 2020.
The Help Center Sunday Support pilot was a success and Sunday hours will be offered moving forward. You can now reach our staff when you need them the most.

Make safe computing a priority and start off the new year with a Cyber Security checkup! Secure your accounts, devices and data, and take control of your online safety. 

Think before you click. When requested, Carnegie Mellon is legally required to stop unauthorized downloading and/or distribution of copyrighted materials. Learn more about digital copyright and DMCA.
Visit our website to stay up to date on the latest Computing Services news and feature stories, and subscribe to our feature news and service alerts.