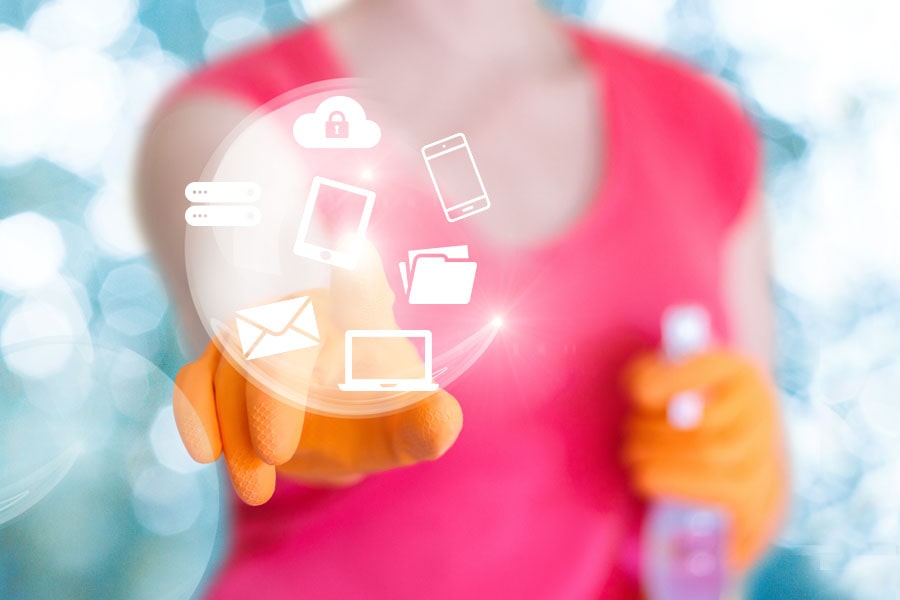 April 15, 2019
Spring Cleaning for Cyber Safety
Spring is here! It's time to declutter and clean up your digital life. Here's how you can help keep your personal data and identity secure.
Software and Operating Systems
Enable automatic updates so that your device will receive the latest and most secure software as soon as it's available, with minimal work on your part.
Passwords
Eliminate old, weak passwords and create strong ones. Better yet, download a password manager, which will create them for you. Then, all you need to do is remember one master password or passphrase.
Authentication Tools
Enable the strongest authentication tools available, such as biometrics and security keys, as well as 2fa with DUO for Carnegie Mellon websites.
Apps
Get rid of apps you don't use! Unused apps take up storage space on your mobile device, and can have outdated security measures that put your information at risk. Delete apps you don't need, and offload ones you don't use now, but may later. This frees up storage space, yet keeps documents and data in the app for future use.
Email Messages
If the number of messages in your inbox is greater than your age, it's time to review and delete those you don't need, then file those you do.
Mailing List Subscriptions
Unsubscribe from mailing lists that are no longer relevant, including Andrew Mailman lists.
Social Media Accounts
Consider disconnecting from people you never interact with or haven't spoken to in years. Check how social media sites share with third-party applications, then disconnect from services no longer relevant. To do this, review and change Apps permissions in your account settings.
Your Data
It's not a question of "if" but "when" a device or drive will fail, putting you at risk of losing your data. Create a cloud backup, or copy your information to a computer or drive for safe storage. Verify that your backups are running as intended on your phone and tablet, as well as on your computer.
Make spring cleaning an annual ritual to help protect valuable personal data.