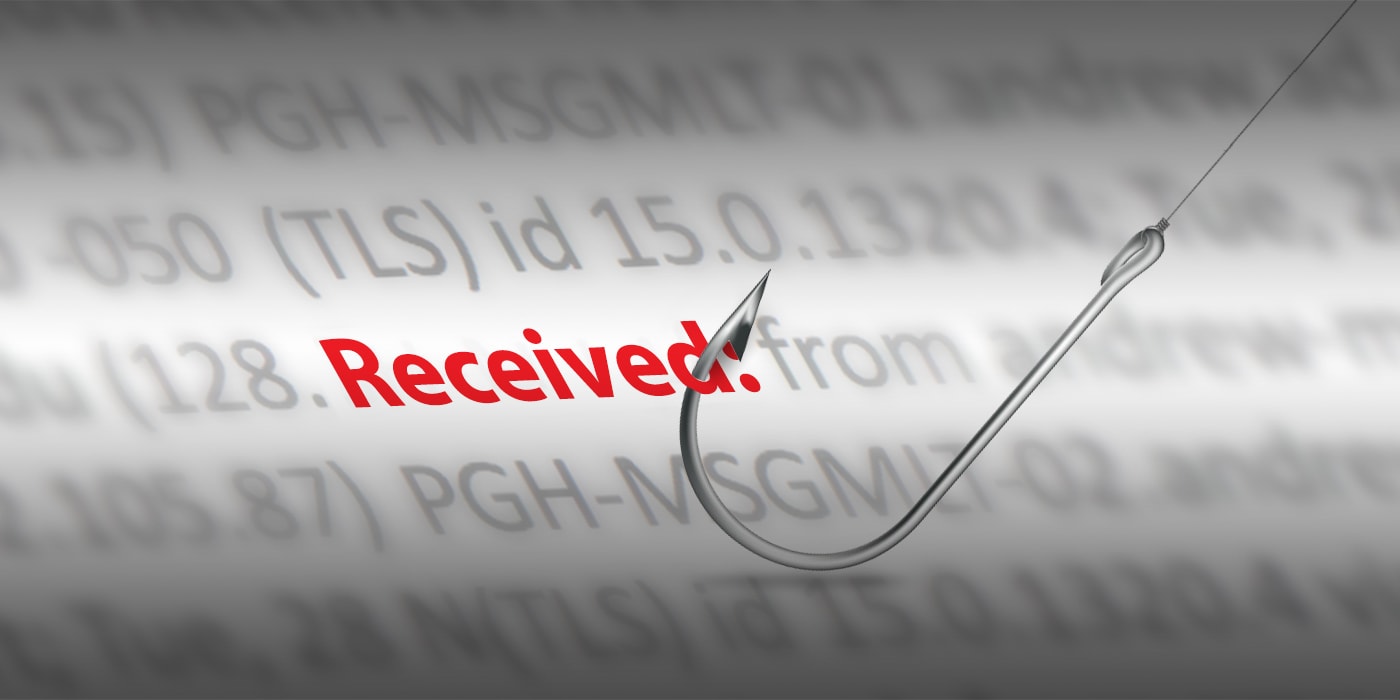 January 12, 2018
Don't Get Caught!
If you have a Unified Communications (Cisco) phone and use Microsoft Exchange, you may receive an email message when a voicemail arrives in your inbox. When you click the attachment in the email, the voicemail plays. As with any email and attachment, use caution when opening. Email is a common method of phishing, an internet scam designed to trick you into providing confidential information -- such as a username and password -- or into opening an email attachment that may damage your device.
If you suspect a phishing attempt, you can first check your phone or your Voicemail Manager Inbox for the message. Or, you can view the full email header before opening either the message or attachment.
An email header, usually hidden, is a block of information about the message that includes the sender, the recipient, the date, sending and receiving time stamps and the servers that handled the transfer of the message. To view and check a full email header for a Microsoft Exchange message, follow these steps.
Visit the CMU Information Security Office website and follow the instructions to view the full header for your mail client.
In the email header window, search for the term Received or Received-from. If one or both are in the header, the email may be a phishing message. Do not open the attached voicemail. Instead, do the following.

Log in and verify that the message is in your Voicemail Manager Inbox.
If the message is not in your Inbox, report a phishing attempt to the Information Security Office.
With a few simple steps, you can detect a phishing message without "taking the bait," and prevent possible damage to your and the university's systems.