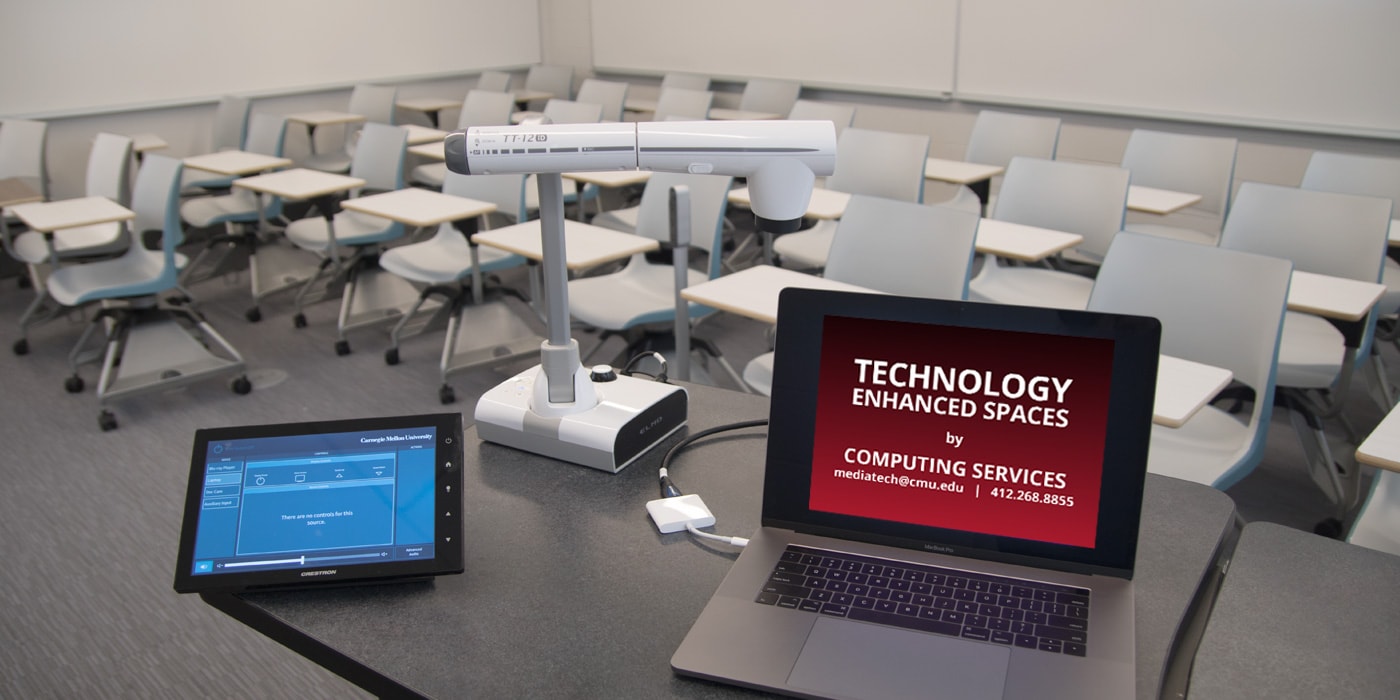 January 12, 2018
Porter's New Style
Ambitious research by the university's Learning Spaces Committee inspired many updates to Porter Hall classrooms over Winter Break. This work is part of the $20 million Classroom and Learning Spaces renovation project.
The project's goal is to use technology and ergonomics to enhance the educational experience with collaborative and flexible learning. The university's Learning Spaces Committee strives to foster active learning according to world-class pedagogical standards.
An important facet of the project is the installation of occupational sensors. These sensors allow us to automatically regulate classroom climates and reduce our carbon footprint.
The Porter updates include:
larger projection screens
new AV equipment, including enhanced touch panels
wall-mounted speakers
Blu-ray players
ceiling-mounted document cameras (in some rooms)
occupational sensors for automated environmental control
enhanced lighting and motorized shade controls
collaborative furniture to encourage active learning
You'll find upgrades in these Porter classrooms:
A18A, A18B, A18C
A19, A19A, A19C
A20, A20A
A21, A21A
A22
125B, 125C, 125D
126A
225B
226A, 226B, 226C
According to Dan Noullet, Senior Manager, Technology Enhanced Spaces,
  The Porter Hall spaces are the first renovations in our project to bring cutting-edge, active learning classrooms to the university. We will continue to update the most heavily utilized learning spaces, with Baker Hall next on the list.  
If you plan to teach a class in one of our upgraded technology enhanced spaces, contact Computing Services to schedule a demo of the new AV technology available to assist you.