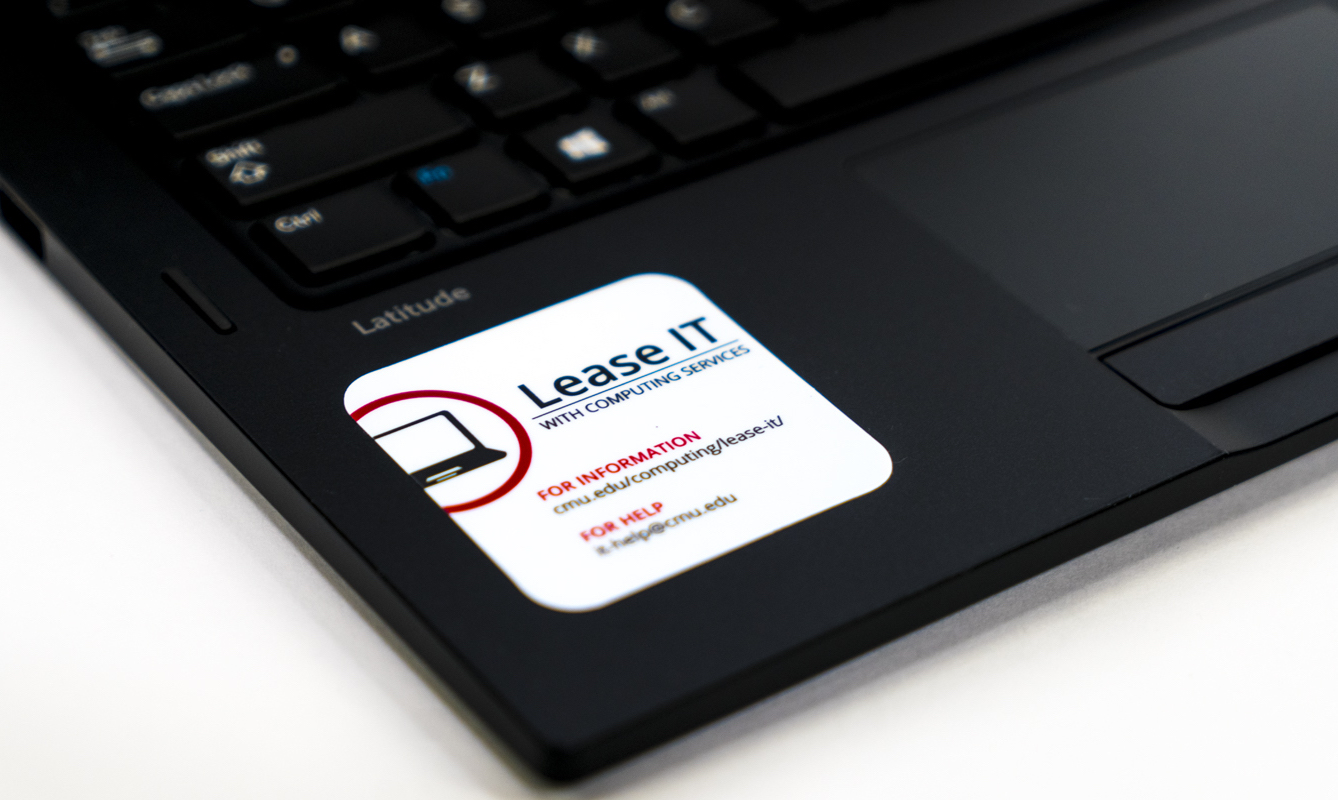 October 13, 2017
Lease IT: Cybersecurity Peace of Mind
You get more than a preconfigured, secure, managed Windows laptop with Lease IT. You get peace of mind. This new subscription service features essential productivity software and tools, along with antivirus software, and an encrypted hard drive for added protection. Preloaded software backs up your data automatically, safeguarding it in the cloud.
Standard software on Lease IT devices is always up to date. Operating System and application updates happen automatically, to keep your productivity and security software current.
Commented Mary Ann Blair, CMU Chief Information Security Officer (ISO), "The Lease IT program raises the bar for secure laptop configuration, having incorporated recommendations from the ISO and external standards organizations. Even more impressive, the team is positioning itself to continually assess and adjust the configuration based upon on-going review of the threat landscape, compliance requirements, and role-based needs. Everyone involved is sensitive to a necessary balance between security and usability. The result is a win-win, best-fit scenario."
Productive, Cost Effective, Secure
Current Lease IT customers agree. "The Lease IT program has demonstrated to be a cost-effective, secure, and efficient solution to the computing needs of Enterprise Risk Management," explained Melanie Lucht, Assistant Vice President, Enterprise Risk Management. "The program's service and support model will provide our staff with the latest devices that we can refresh every three years, along with secure and resilient file storage solutions. By subscribing to Lease IT, we are able to perform the duties specific to our organization, and leave IT support to the experts."
"The Lease IT program has helped revolutionize the work that I do," added France Rogoff, Administrative Assistant, CMU Environmental Health & Safety Department. "It enables me to perform my work effectively and efficiently. In addition, the staff exhibits stellar customer service, both in knowledge of the system and in willingness to help whenever there is a need."
Of course, all the device security in the world can't protect you from phishing attacks, malware and other cyber threats. Follow these safe computing practices and be aware of how to maintain the cybersecurity integrity of your accounts, identity, and data.