Her Highness Sheikha Mozah bint Nasser al-Missned To Give Keynote Address at Carnegie Mellon's 109th Commencement, May 21
Her Highness Will Also Receive an Honorary Degree Along With Jonathan Borofsky, Vartan Gregorian, John L. Hall, Jeffrey Romoff and Bud Yorkin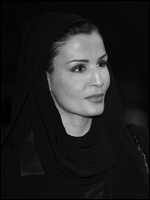 Her Highness Sheikha Mozah bint Nasser al-Missned

With graduates often hailing from many countries around the world, Carnegie Mellon's commencement always has an international flavor. But this year's ceremony will have an increased global presence, as Her Highness Sheikha Mozah bint Nasser al-Missned, chairperson of the Qatar Foundation for Education, Science and Community Development, will give the keynote address. Her Highness will also receive an honorary doctorate of humane letters, joining five other honorary degree recipients.

The ceremony will begin at 11 a.m., Sunday, May 21 in the university's Gesling Stadium, where more than 3,300 bachelor's, master's and doctor's degrees will be conferred. The ceremony will be broadcast live on the Web at http://www.cmu.edu/commencement.

Her Highness, who will be introduced at commencement by fellow honorary degree recipient Vartan Gregorian, has been actively engaged in education and social reforms in Qatar and has played a major role in spearheading various national and international projects. Among them was the Qatar Foundation's inauguration of Education City in fall 2003. Education City brings international universities to Qatar to share education, research and community-based ventures. In 2004, Carnegie Mellon opened its first international branch campus in Education City, where it offers undergraduate programs in computer science and business.

Today, Education City is home to the Qatar Academy (K-12 school), the Learning Center, the Academic Bridge Program, Virginia Commonwealth University School of the Arts-Qatar, the Weill Cornell Medical College in Qatar, Texas A&M University in Qatar, Carnegie Mellon Qatar, the RAND-Qatar Policy Institute, Georgetown University in Qatar and the Science and Technology Park.

Her Highness is also president of the Supreme Council for Family Affairs, a government institution founded in 1998 with the aim of strengthening the role of family in society. The council is active in analyzing issues related to family and children's rights and proposing culturally appropriate solutions.

She is also vice-chairperson of the Supreme Education Council, a government institution that oversees Qatar's reform efforts in K-12 education.

In 2003, the United Nations Educational, Scientific and Cultural Organization (UNESCO) appointed Her Highness special envoy for Basic and Higher Education. In this capacity, she actively promotes various international projects to improve the quality and accessibility of education worldwide. In June 2003, she established the International Fund for Higher Education in Iraq, which is dedicated to the reconstruction of institutions of advanced learning in Iraq. In 2005, she was selected as a member of the United Nations High Level Group of the Alliance of Civilizations, established by the Secretary General of the UN to develop creative mechanisms for fighting terrorism.

Her Highness graduated from the University of Qatar in 1986 with a degree in sociology and has been awarded honorary doctorates from Virginia Commonwealth and Texas A&M.

Joining Her Highness on the commencement platform will be honorary degree recipients Jonathan Borofsky (A'64), Vartan Gregorian, John L. Hall (S'56,'58,'62), Jeffrey Romoff and Bud Yorkin (E'48). Andy Butler is this year's student speaker.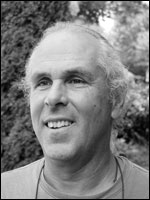 Jonathan Borofsky
Jonathan Borofsky (A'64)
Doctor of Fine Arts
After earning his bachelor's degree in art from Carnegie Mellon in 1964 and his master's degree from Yale University's School of Art & Architecture in 1966, Jonathan Borofsky has become one of the most preeminent artists in the world, creating complex multimedia art installations in numerous galleries and museum spaces around the globe. His work has been exhibited in the Whitney Museum in New York City; the Kunst Museum in Basel, Switzerland; the Moderna Museet in Stockholm, Sweden; the Israel Museum in Jerusalem; the Philadelphia Museum; the Tokyo Metropolitan Museum; and the Los Angeles Contemporary Museum of Art.
Among his most popular works is "Prisoners," a two-hour documentary featuring interviews with inmates from San Quentin Prison and the California Institution for Women that was shown in the U.S., Germany and Japan, and is in the collection of the Museum of Modern Art in New York City and the Centre Pompidou in Paris. He has also created more than 35 large-scale outdoor public sculptures that have become landmarks in major cities around the world, including Munich, Germany; Seoul, Korea; Tokyo; Denver; Los Angeles; and Seattle. His sculptures include the 100-foot-tall "Molecule Man" standing in the Spree River in Berlin, the 70-foot-tall "Hammering Man" in Frankfurt, and the 80-foot-tall "Woman Walking to the Sky" in Strasbourg, France. His most recent large-scale sculpture, "Walking to the Sky," will be sited on Carnegie Mellon's campus near Warner Hall. It was a gift to the university from Trustee Jill Gansman Kraus (A'74) and her husband, Peter.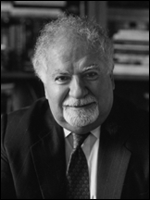 Vartan Gregorian
Vartan Gregorian
Doctor of Humane Letters
Vartan Gregorian, the 12th president of Carnegie Corporation of New York — a grant-making institution founded by Andrew Carnegie in 1911 — was born in Iran and received his elementary and secondary education there before traveling to the U.S., where he earned his bachelor's degree in history and the humanities in 1958, and his Ph.D. in 1964 from Stanford University. He then embarked on a teaching career that took him to San Francisco State College, UCLA and the University of Texas at Austin. In 1972, he joined the University of Pennsylvania faculty and was founding dean of its Faculty of Arts and Sciences in 1974. He was Penn's provost from 1978 to 1981, when he became president of the New York Public Library. In 1989, he was appointed president of Brown University.
Gregorian is the author of "The Road To Home: My Life And Times," "Islam: A Mosaic, Not A Monolith" and "The Emergence of Modern Afghanistan, 1880-1946." A Phi Beta Kappa and a Ford Foundation Foreign Area Training Fellow, he is a recipient of numerous fellowships and currently serves on the boards of the Institute for Advanced Study at Princeton, Human Rights Watch, The World Trade Center Memorial Foundation and the Museum of Modern Art. Gregorian has received more than 50 honorary degrees from universities such as Brown, Dartmouth, Johns Hopkins, Penn, NYU and The Juilliard School.
In 1998, President Clinton awarded Gregorian the National Humanities Medal and in 2004, President Bush awarded him the Medal of Freedom, the nation's highest civil award.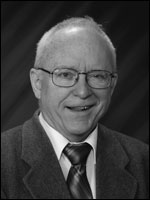 John L. Hall
John L. Hall (S'56, '58, '62)
Doctor of Science and Technology
John Hall has earned many scientific honors, but his most significant award came in 2005 when he shared the Nobel Prize in Physics for his "contributions to the development of laser-based precision spectroscopy, including the optical frequency comb technique." Hall's research enables scientists to precisely measure the speed of light out to 15 digits.
After earning his bachelor's, master's and doctor's degree in physics from the then Carnegie Institute of Technology, Hall joined the JILA (formerly called the Joint Institute for Laboratory Astrophysics) in Boulder, Colo., a facility operated by the University of Colorado and the National Institute of Standards and Technology (NIST). At the JILA, he has been responsible for a number of major innovations and developments in laser frequency stabilization, high-resolution and ultra-sensitive laser spectroscopy, laser cooling, quantum optics and high-precision measurements using laser technology. He has authored more than 230 articles in refereed journals, and holds 10 U.S. patents, with one more pending. His work has been recognized by the NIST, the Department of Commerce, the Office of Personnel Management, the Optical Society and the American Physical Society. In 2004, he received the IEEE Rabi Award and became a member of the French Légion d'Honneur.
In addition to receiving an honorary degree, Hall will give the keynote address at the special doctors' hooding ceremony at 8 p.m., Saturday, May 20 in the University Center's Wiegand Gymnasium.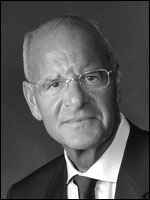 Jeffrey Romoff
Jeffrey Romoff
Doctor of Science and Technology
Jeffrey Romoff, president of the University of Pittsburgh Medical Center (UPMC) since 1992, has guided the organization's evolution from a city-based academic medical center to one of the largest and most successful healthcare enterprises in the country. Today, UPMC comprises 19 hospitals with revenues approaching $6 billion and is the largest employer in Western Pennsylvania with a workforce of more than 40,000. Under Romoff's tenure, UPMC has risen to the elite ranks of academic medicine and is consistently ranked among the nation's top hospitals by U.S. News and World Report magazine.
Romoff began his career at the University of Pittsburgh in 1973 at its Western Psychiatric Institute and Clinic (WPIC) as director of the Office of Education and Regional Programming. Two years later he became WPIC's administrator and associate director. Under his watch, WPIC became the nation's leading psychiatric research center in terms of funding from the National Institute of Mental Health. From 1986 to 1992, Romoff was executive vice president of UPMC and vice president for Health Sciences of the University of Pittsburgh.
Born in New York City, Romoff received a bachelor of science degree from the City College of New York. He received a master's degree in philosophy with a specialty in political science at Yale University.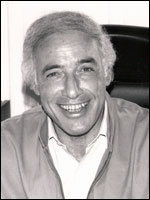 Bud Yorkin
Bud Yorkin (E'48)
Doctor of Fine Arts
After earning his bachelor's degree in electrical engineering from the then Carnegie Institute of Technology in 1948, Alan "Bud" Yorkin found his niche in television and became an Emmy Award-winning, pioneering, hall- of-fame producer and director in the entertainment industry. He began his career in 1950 at NBC in New York, where he directed "The Colgate Comedy Hour," starring Dean Martin and Jerry Lewis, and "The Abbott & Costello Show."
A few years later he went to Hollywood and produced and directed many Emmy-winning productions, including "The Tony Martin Show," "The George Gobel Show," "The Tennessee Ernie Ford Show," "An Evening with Fred Astaire" and "The Jack Benny Hour." He later partnered with Norman Lear to produce such groundbreaking programs as "All in the Family," "Sanford & Son," "Maude" and "Good Times" — shows which garnered several Emmy Awards.
In 1963, Yorkin directed his first feature film, "Come Blow Your Horn," starring Frank Sinatra. He later produced and directed many films including "Divorce American Style," "Inspector Clouseau," "Start The Revolution Without Me," "Arthur on the Rocks," "Twice in a Lifetime" and "Blade Runner."
In 1973, Yorkin was voted Man of the Year by the Television Academy, and the following year he was named Industry Man of the Year by the Publicist Guild. In 1978, the ACLU honored him in its "Politics of Humor" celebration, and in 1979, he received the Harvard Lampoon's first Golden Jester Award for his contributions to American comedy. He was inducted into the Academy of Television Arts & Sciences' Hall of Fame in 2002 and, one year later, received the prestigious David Susskind Lifetime Achievement Award from the Producers Guild of America.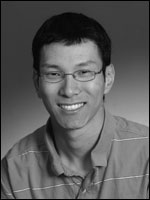 Andy Butler
Andy Butler
Student Speaker
Andy Butler, who will receive his bachelor's degree in economics with university and college honors from the College of Humanities and Social Sciences and the Tepper School of Business, is the student speaker for the Class of 2006. In his speech, "Forward," he encourages his fellow graduates to take ownership of their lives and decisions by "writing their own stories."
Butler has earned several academic honors and awards and was an active member of the university community. He was a resident assistant, community advisor, sexual assault advisor, and a member of the Science and Humanities Scholars Student Advisory Council and the Economic Student Advisory Council. Last year he authored a book entitled "New House 5: How a Dorm Becomes a Home," a fictionalized portrayal of his experience as a resident assistant in a first-year dorm.
Following commencement, Butler will join Procter & Gamble Co. in Cincinnati as a purchasing manager.

Bruce Gerson
May 9, 2006