Carnegie Mellon Shows off Best and Brightest During Meeting of the Minds Research Symposium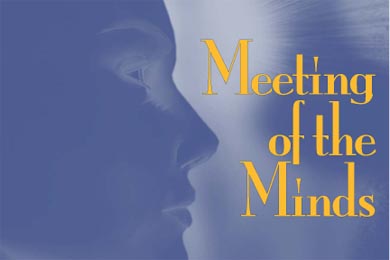 Student projects ranging from a sophisticated mine-mapping system and a method for predicting the lifespan of bridges to components for an anatomically correct robotic prosthetic hand will be on display Wednesday, May 10, during the 11th annual Meeting of the Minds, the undergraduate research symposium at Carnegie Mellon University. The work of 440 Carnegie Mellon students will be on display from 10 a.m. to 5 p.m. at the University Center.
The Meeting of the Minds is sponsored by Carnegie Mellon's Undergraduate Research Office, which for 16 years has encouraged and supported undergraduates to engage in the type of research and innovation that at many institutions is the sole domain of faculty and graduate students. Many projects grow out of students' coursework in their major, while others typify Carnegie Mellon's emphasis on interdisciplinary collaboration to solve real-world problems. The Undergraduate Research Initiative was the brainchild of the late Barbara Lazarus, who was Carnegie Mellon's associate provost for academic affairs.
"Undergraduate research has become a trend in education. Our program was started early and was distinct in its organizing principle — 'all students as researchers'— rather than 'high-performing students assisting in faculty research,' which was the principle almost everywhere else. Our definition of research is broad, too; it includes creative and performing art works as well," said Indira Nair, vice provost of education at Carnegie Mellon.
"Our undergraduate experience thus contributes to developing general leadership and decision making capabilities in students in addition to building research skills in their research area," Nair said.
Students from the university's six undergraduate schools will demonstrate projects that include a model for predicting the condition of bridges, based on an inventory of Pennsylvania bridges; a low-cost victim-detection module for use on urban search-and-rescue robots; models of an anatomically correct robotic hand; an exhibit of photographs of objects that people encountered as they went about their daily lives; and a system for producing high-quality mine maps.
"It is truly a privilege to work with and support these amazingly talented students as they are engaged in the exciting work of exploring new knowledge — by creating a new work of art, understanding the mechanisms of a protein, creating nanoscale instruments, delving into an unexplored historical archive, or participating in the many other projects that are represented here," said Janet Stocks, assistant vice provost for education and director of undergraduate research.

Jonathan Potts
May 8, 2006