Carnegie Mellon's Data Storage Systems Center Adds Four New Industrial Partners to Research Mix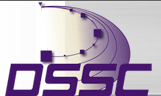 Carnegie Mellon University's Data Storage Systems Center (DSSC) will share technical expertise with four new industry members as researchers transform the Pittsburgh region into a global leader of data storage solutions.
Fujitsu and Alps Electric Co. Ltd. of Japan and U.S-based Western Digital and Quantum Corp. join forces this month with more than 60 Carnegie Mellon faculty on a variety of projects designed to help industry create nanometer-scale technology that will ultimately lead to very fast, low-cost and compact information storage devices.
"By collaborating with our industry affiliates, we are developing the fundamental underpinnings of information storage technologies for information storage," said Jimmy Zhu, director of the DSSC and a professor in electrical and computer engineering at Carnegie Mellon.
For the past decade, the DSSC has worked closely with more than 15 other industry affiliates to define projects to help the $60 billion information storage market continue to grow and expand.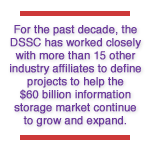 The DSSC offers several levels of research sponsorship and affiliation, and holds reviews of DSSC projects twice annually, according to Jim Bain, associate director of the DSSC. "The DSSC is an important multidisciplinary resource center for the region, and our new affiliates will help stimulate continued growth," said Bain, who worked closely with Allegheny Conference officials to snare new DSSC members.
"Our region's technology-based economic partners are working together to plan for, facilitate, and support the formation of a globally recognized high-density data storage industry cluster in Pittsburgh," said Allegheny Conference CEO F. Michael Langley. "This cluster would be anchored upon the world-class research and innovation Centers of Excellence at Carnegie Mellon, where university researchers are indispensable partners in breaking technology barriers, developing and commercializing new products and helping generate new regional revenues," Langley said.
In addition to important research, the DSSC also offers state-of-the-art recording test stands, materials synthesis and various probe capabilities. DSSC researchers and industry start-ups also make use of the extensive nanofabrication labs at Carnegie Mellon, equipped with a 4,000-square-foot clean room with a full complement of tools essential for developing a wide spectrum of novel devices.
The DSSC has also developed courses for industry in numerous formats, including short courses, video courses and continuing education courses taught at a variety of sites, along with a CD-ROM tutorial on data storage systems.

Chriss Swaney
February 6, 2006