Carnegie Mellon's Regina Gouger Miller Gallery Features Century of Talented Arts Alumni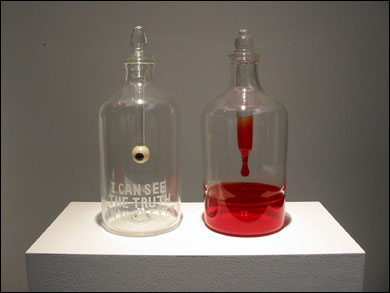 "100% Centennial" includes "All That Matters" by Renee Stout, a 1980 graduate of the College of Fine Arts.
As part of Carnegie Mellon University's College of Fine Arts (CFA) Centennial Celebration, the Regina Gouger Miller Gallery will host "100% Centennial," a group show of alumni work featuring the talent and accomplishments of a century of Carnegie Mellon artists.
"100% Centennial" opens Friday, Jan. 20 and runs through March 5. Works by alumni across all five of the college's schools—art, music, architecture, design and drama—will be displayed throughout the gallery's three floors. An opening reception will take place from 5 to 8 p.m., Jan. 20.
The gallery's third floor will feature "100% Centennial: Collecting CFA." This exhibit will focus on works by prominent alumni artists from the collections of The Butler Institute of American Art, the Carnegie Museum of Art, The Andy Warhol Museum, Milton and Sheila Fine, Marshall and Wallace Katz, and other private collections.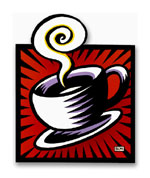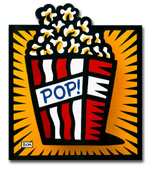 "100% Centennial" will include work by pop artist Burton Morris, a 1986 graduate of Carnegie Mellon. Morris credits fellow alumnus Andy Warhol, a 1949 graduate, for "opening the doors to the kind of work I'm doing today."

The second floor will host "100% Centennial: Wall-to-Wall CFA," an energetic and inclusive salon-style installation of digitally documented and physical works encompassing the diversity of CFA graduates.

The ground floor will welcome visitors with "100% Centennial: Representing CFA." This exhibit will highlight documented static and/or time-based art forms through projections, video kiosks, headphones and monitors.

Among alumni in the exhibit who have made a significant impact in the visual arts are Andy Warhol (pioneer of pop art), Mel Bochner (pioneer of conceptual art), feminist art luminaries Joyce Kozloff and Deborah Kass, prominent figurative painters Philip Pearlstein and John Currin, and others including Dara Birnbaum of New York City, Renee Stout of Washington, D.C., Katherine Kuharic of St. Louis and Katie Grinnan, Raymond Saunders and James Welling of California.

The exhibit will also feature public monuments and commissions by artists like Jonathan Borofsky and Raymond Kaskey, who have distinguished the landscapes of cities around the world. Also included are the works of notable artist professors, such as Harvey Breverman of the University of Buffalo; Philip Morsberger, formerly of the University of Oxford and now emeritus at Augusta State University (Ga.); the late Ken Ferguson, emeritus at Kansas City Art Institute; and Robert Lepper, who taught several of the prominent artists at Carnegie Mellon.

The Regina Gouger Miller Gallery is open from 11:30 a.m. to 5 p.m., Tuesday through Sunday. For more information on the exhibition, contact Gallery Director Jenny Strayer at 412-268-3877.

The 2005-06 academic year represents the centennial anniversary of Carnegie Mellon's College of Fine Arts. In the fall of 1905 the first students matriculated in the School of Fine and Applied Arts at the Carnegie Technical Schools. The College of Fine Arts is a community of nationally and internationally recognized artists and professionals organized into: Architecture, Art, Design, Drama and Music, and their associated centers and programs.

For more information about the College of Fine Arts Centennial, visit http://www.cmu.edu/cfa/centennial. For more information about the College of Fine Arts, visit http://www.cmu.edu/cfa


Eric Sloss
January 17, 2006