Artist Mel Bochner, Lighting Designer Robert Dickinson and Jessie Gruman, executive director of the Center for the Advancement of Health, will receive honorary degrees
Daniel Green, a producer, director and writer in the entertainment industry and president of the Carnegie Mellon University Alumni Association Board, will be the keynote speaker at Carnegie Mellon's 108th commencement on Sunday, May 15. The main ceremony, during which more than 2,100 bachelor's, master's and doctor's degrees will be conferred, begins at 11 a.m. in the university's Gesling Stadium. The ceremony will be broadcast live on the Web at http://www.cmu.edu/commencement/
Green's television production credits include "ER," "The Sopranos," "Party of Five," "Time of Your Life," "Fantasy Island," "The Adventures of Brisco County" and, most recently, "The West Wing." He earned his master's degree in directing at Carnegie Mellon in 1994 and has since produced two films and directed more than 50 plays. He was casting director for the National Geographic Channel's production of "John and Carolyn Kennedy, The White House Years" and "Nixon: China, '72," which will be broadcast early next year by Central Chinese Television in Beijing.
His written works, including the musical "An Elf Chorus Line," have been seen in Los Angeles, Chicago, New York and New Jersey. He's also founded and directed several comedy/improvisational groups.
An acting faculty member at The Theatre Academy of Los Angeles City College, Green became president of Carnegie Mellon's Alumni Association Board in July 2004. He has served as president and president emeritus of the university's West Coast Drama Alumni Clan and was instrumental in creating the "Showcase of New Talent," an annual program now in its 10th year that brings about 60 Carnegie Mellon graduating students to the west coast for a week-long series of auditions and interviews. He received Carnegie Mellon's Outstanding Alumni Service Award in 1999.
Joining Green on the commencement platform will be honorary degree recipients, Mel Bochner, Robert Dickinson and Jessie Gruman, and student speaker Tim Lowe.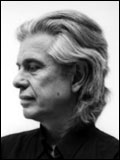 Bochner, an internationally renowned conceptual artist whose work has been exhibited worldwide, earned his bachelor's degree in fine arts from Carnegie Mellon in 1962. His 1966 installation "Working Drawings and Other Visible Things on Paper Not Necessarily Meant to Be Viewed as Art" at the School of Visual Arts Gallery in New York City is considered to be the first exhibition of Conceptual Art. His work is included in the collections of most major museums, including the Museum of Modern Art, the Centre Pompidou in Paris, the Whitney Museum of American Art, the Art Institute of Chicago and the National Gallery of Art in Washington, D.C. In collaboration with landscape architect Michael Van Valkenburgh, Bochner designed the Kraus Campo at Carnegie Mellon, an integrated work combining art and landscape design that opened in 2004.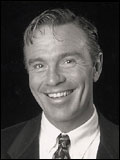 Dickinson is one of the most celebrated and respected lighting designers in the entertainment industry. During his 30-year career, Dickinson has earned numerous honors, including 13 Emmy awards. With more than 1,000 on-screen credits, his career highlights include the opening and closing ceremonies of the 1996, 2002 and 2004 Olympic Games; the annual broadcasts of the Tony, Grammy, Emmy and Academy awards; the 1997 Presidential Inaugural Gala; the 1996, 2000 and 2004 Democratic conventions; and the yearly broadcasts of the Kennedy Center Honors. Dickinson has also been lighting designer for many television music specials featuring stars such as Celine Dion, Cher, Billy Joel, Elton John and Barbra Streisand.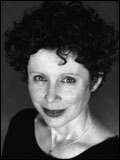 Gruman is president and founding executive director of the Center for the Advancement of Health, an independent, nonpartisan Washington-based policy institute that translates health research into effective policy and practice. The center works specifically to ensure that efforts to prevent, manage and treat disease reflect the influence of social, behavioral and economic factors on health. Gruman has worked on this same set of concerns for AT&T, the National Institutes of Health and the American Cancer Society. She serves on the National Advisory Council of the Agency for Healthcare Research and Quality, and is a trustee of the National Health Council, the Public Health Institute, the Sallen Foundation and the Mind, Brain, Body and Health Initiative. In addition to receiving an honorary degree, Gruman will deliver the keynote address at the doctor's hooding ceremony at 8 p.m., Saturday, May 14, in the University Center's Wiegand Gymnasium.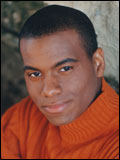 Lowe, who will receive his bachelor's degree in architecture with minors in business administration and drama, is the student speaker for the Class of 2005. In his speech, "It's About Time," he will encourage his fellow graduates to use their "instruments of knowledge" to positively impact the world.
Prior to and following the main ceremony schools and departments will host diploma ceremonies at many campus and off-campus locations. Among the diploma ceremony speakers will be David A. Tepper, president of Appaloosa Management and donor of the naming gift to the Tepper School of Business. Tepper, who earned his MBA from Carnegie Mellon in 1982, will deliver the keynote speeches at the business school's graduate and undergraduate diploma ceremonies. Tepper founded Appaloosa Management, a $3 billion hedge-fund investment firm in Chatham, N.J., in 1993.
William Drayton, chairman and chief executive officer of Ashoka: Innovators for the Public, will speak at the H. John Heinz III School of Public Policy and Management diploma ceremony and South Australia Premier Mike Rann will deliver the charge to the Heinz School graduates. Ashoka is a global association of more than 1,600 leading "social entrepreneurs," individuals who envision and implement trend-setting social changes in the environment, education, human rights and other areas of human need that are inadequately served by the business sector. Rann is visiting the United States to identify development programs for South Australia.
Ralph Szygenda, group vice president and chief information officer of General Motors, will speak at the Heinz School's diploma ceremony for students graduating from its Master of Information Systems Management and Master of Science in Information Technology programs.
For more on commencement, including the weekend schedule, visit http://www.cmu.edu/commencement/


Bruce Gerson
May 8, 2005