As part of the Education Awards ceremony, doctoral students Victor Cohen (English) and Ipek Ozkaya (Architecture) will be honored with the Graduate Student Teaching Award. Adam Wierman (Computer Science) will receive an honorable mention citation.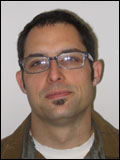 Victor Cohen
It's safe to say that Victor Cohen's section of Interpretation and Argument, a required English course for all freshmen, leaves a lasting impression on the students who take it.
"I had Victor as a freshman in Interpretation and Argument, the required English class that should have been a boring waste of my time as a self-righteous electrical engineering major," one student wrote. "It was not. When Victor teaches, his passion radiates from his tone and his expression....He is certainly the best humanities teacher I've had in my three years at Carnegie Mellon."
Cohen's passion for the course material ranks high with his students, along with his relaxed classroom demeanor, attitude toward information and ability to listen to students and guide discussion. Through these qualities, Cohen imparts the writing and interpretation skills his students will need to be successful in the university environment.
"I entered Carnegie Mellon not knowing how to write as a college student," junior Marie Yetsin said. "I am certain that the skills I acquired in Victor's class have definitely impacted the sophistication of my writing style."
Cohen has also supervised the Supplemental Instruction program in the Academic Development Office, served as the assistant director of the Freshman English program and helped many peers and colleagues refine their own teaching styles and course syllabi.
"If I enjoy teaching at Carnegie Mellon," said English doctoral student Nilak Datta, "it is not just that I have always wanted to be a teacher; it is also because Victor gently guided me in the art and craft of teaching in a radically different environment."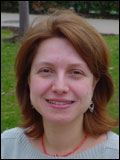 Ipek Ozkaya
Ipek Ozkaya is not your typical teaching assistant. Though she is a doctoral student in the School of Architecture, she has taught three different graduate-level software engineering courses, served as a team mentor in the Master of Software Engineering (MSE) program and taught an intensive software engineering course for an institution in Korea. She's also taught five graduate-level architecture courses, supervised three undergraduate independent studies in architecture and served as an invited jury member for the undergraduate Systems Integration Design Studio.
"I eagerly nominate Ipek Ozkaya as an outstanding graduate student who has been able to cross the short distance across the lawn between the schools of architecture and computer science, which represents miles of understanding when it comes to practice between these locations," wrote Mel Rosso-Llopart, associate director of the MSE program.
Other colleagues and faculty advisors note that "she has brought excellence to everything she has done," "brings unusual thoroughness to her work" and "goes the extra step to make sure students really understand the material."
Her students appreciate those same qualities. They praise her accessibility, ability to clearly transmit complicated technical ideas and concern for their education and school/life balance. "Ipek's unwavering support for the students and her technical excellence leads me to believe that she is the best teaching assistant I have seen in both my undergraduate work at Stanford and my graduate studies at Carnegie Mellon," wrote MSE graduate Justin Rockwood, who now works for Microsoft. "She represents the very best in teaching quality and performs her duties with unequalled distinction."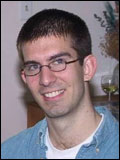 Adam Wierman
Associate Computer Science Professor Mor Harchol-Balter calls Adam Wierman "the best TA I have ever known," and his students agree. As a TA for the infamous 15-251, Great Theoretical Ideas in Computer Science, Wierman is consistently well prepared, organized and approachable. "His clarity in communicating ideas and the effectiveness of his explanations makes impossibly complex subjects understandable," wrote one former student.
Another adds, "Adam possesses all the qualities that make him an exemplary teacher: the ability to make his students grasp the often very difficult concepts of computer science theory, the ability to intellectually inspire and stimulate the interest of his students in the field, being always supportive and helpful of his students and always respectful of their diverse backgrounds and different learning levels and comprehension."


Susan Cribbs
April 26, 2005