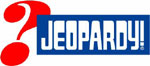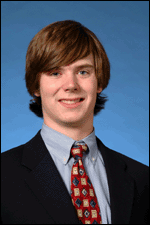 Kermin Elliott Fleming

Carnegie Mellon junior electrical and computer engineering major Kermin Elliott Fleming has won the 2004 Jeopardy College Championship. Fleming defeated contestants from Dickinson College and Williams College in the two-day final round, held Nov. 23-24, to take home the $100,000 grand prize.

Fleming, who plans to donate 10 percent of the winnings to his church and bank the rest for now, claims that the experience was one of the best of his life. "It was great. It was absolutely wonderful," he said. "I got to meet President [George W.] Bush once and that was cool. I don't know if this goes above that or not."

Though most people believe the secret to Jeopardy success is mastering the buzzer, Fleming said that the key to his victory was simply his knowledge of the material. He also credits his experience on the Carnegie Mellon College Bowl team and his high school Quiz Bowl team with providing him with the confidence he needed to succeed.

Fleming earned one of 15 spots in the show's annual college tournament in tryouts at Carnegie Mellon on Sept. 29. The tournament was taped at the University of Pittsburgh's Petersen Events Center last month and aired Nov. 10-23.

In a Pittsburgh Post-Gazette article published prior to the broadcast, reporter Rob Owen called Fleming a "Jeopardy player to keep your eye on," and said Jeopardy producers and crew members called Fleming "Kermin Jennings" after Ken Jennings, the reigning Jeopardy champion with earnings of more than $2.3 million.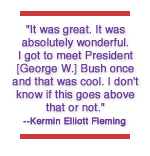 "Ken Jennings' ability to win night-in and night-out is just simply amazing," Fleming said. "I had trouble winning four games. But to win 70? Amazing."
Fleming has a request in for Jennings' autograph and hopes to get a shot at him in Jeopardy's Tournament of Champions, which pits Jeopardy's highest winners against each other and almost always includes the College Champion. Dates for the next Tournament of Champions have not yet been released.
Fleming, from Lexington, Ky., is the first Carnegie Mellon student to win the Jeopardy College Championship and the second in the last three years to make it to the finals. Jara Dorsey, a voice performance major who graduated in 2003, advanced to the final round in 2002.
For more on the Jeopardy College Championship visit http://www.jeopardy.com.


Susie Cribbs