Levin, Schell Among World's 100 Top Young Innovators

Golan Levin, assistant professor of electronic time-based media, and Jesse Schell, instructor of entertainment technology, have been named to the 2004 list of the world's 100 Top Young Innovators by Technology Review, MIT's magazine of innovation.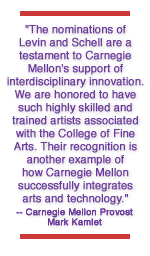 The TR100, chosen by the editors of Technology Review and an elite panel of judges, consists of 100 individuals under age 35 whose innovative work in technology has a profound impact on today's world. This year's innovators are recognized for their contributions in transforming the nature of technology and business in industries such as biotechnology and medicine, computing and nanotechnology.
"The nominations of Levin and Schell are a testament to Carnegie Mellon's support of interdisciplinary innovation," said Carnegie Mellon Provost Mark Kamlet. "We are honored to have such highly skilled and trained artists associated with the College of Fine Arts. Their recognition is another example of how Carnegie Mellon successfully integrates arts and technology."
"In the five years since we began naming our annual selection of the world's top innovators under age 35, inclusion among the TR100 has become one of the most prestigious awards for young innovators around the world," said David Rotman, executive editor of Technology Review. "This year's winners are all pioneering fascinating innovations in the fields of biomedicine, computing and nanotechnology, and were chosen after a rigorous selection and judging process. The result is an elite group whose visions and inventions will shape the future of technology."
Levin and Schell will be honored Sept. 29-30 at Technology Review's Emerging Technologies Conference at MIT. The event features keynotes, panels and breakout discussions on the transformative technological innovations that have the potential to fuel new economic growth and dramatically change the future.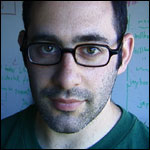 Golan Levin

Levin is an assistant professor for the School of Art. As an artist, composer, performer and engineer, he is interested in developing events through electronic media that explore new modes of expression. He is known for the creation of Dialtones [2001], a concert whose sounds are performed through the carefully choreographed dialing and ringing of the audience's own mobile phones. Levin received undergraduate and graduate degrees from the MIT Media Laboratory, where he studied with John Maeda in the Aesthetics and Computation Group. Between degrees, he worked for four years as an interaction designer and research scientist at Interval Research Corporation.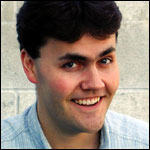 Jesse Schell

Schell is an instructor of entertainment technology for Carnegie Mellon's Entertainment Technology Center (ETC), a joint master's program between the College of Fine Arts and School of Computer Science. Formerly, he was creative director of the Walt Disney Imagineering VR Studio. Schell worked as a designer, programmer and manager on several projects for Disney theme parks and DisneyQuest. He received his undergraduate degree from Rensselaer Polytechnic Institute and a master of science in information networking degree from Carnegie Mellon. He is also the coordinator of the Pittsburgh Chapter of the International Game Developers Association. Schell opened Schell Games in Pittsburgh's South Side in July and will be this year's keynote speaker at the Game Design and Technology Workshop at Liverpool John Moores University in England on Nov. 16.


The 2004 TR100's panel of judges includes senior executives from Boston University, Caltech, Cambridge University, CombinatoRx, Concept2Company, Cornell University, General Electric, Geekcorps, Georgia Tech, Harvard Medical School, Hewlett-Packard, IBM, Intellectual Ventures, Microsoft, MIT, Northwestern University, PureTech Ventures, Singapore Institute of Bioengineering and Nanotechnology, TIAX, Wharton, Xerox and YankeeTek Ventures.

For more information contact Eric Sloss at ecs@andrew.cmu.edu.


Eric Sloss