Burton Morris: The King of Pop Art Hits the "Red Carpet"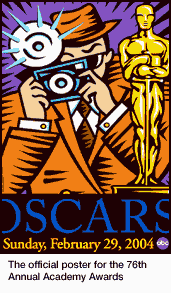 At only 39, Pittsburgh native and 1986 Carnegie Mellon graduate Burton Morris is the king of Pop Art. Known worldwide for his larger than life, colorful paintings and graphic portrayals of American icons, Morris has become an icon himself.
His original interpretations of everyday items, such as popcorn, coffee cups, Heinz ketchup bottles and Volkswagen "love bugs,"have been displayed around the globe, from the International Olympic Museum in Switzerland and Sotheby's in Amsterdam to the Carter Center in Atlanta, Warner Brothers Studios in Los Angeles, Microsoft Corporation headquarters in Seattle, and Central Perk, the coffee shop made famous by the long-running NBC television series Friends. His collectors include Brad Pitt, Jennifer Anniston, John Travolta, Tim Allen and Cybil Shepherd.

This past fall, Morris was commissioned by the Academy of Motion Picture Arts and Sciences to create the art for its commemorative posters (http://www.oscars.org/publications/poster76/index.html) banners, invitations, building wraps and trailers celebrating the 76th Annual Academy Awards. Morris unveiled the poster last November at the Kodak Theatre in Hollywood, site of the Academy Awards and its famous "red carpet."The poster, which has led an effort to re-brand the Oscars, features a retro-looking photographer in an orange suit, red tie and orange fedora, snapping a flash photo with the Oscar statuette by his side.
"This is a poster unlike any we've used before,"said Academy of Motion Picture Arts and Sciences' Executive Director Bruce Davis, a collector of Morris' work, including one of his coffee cup neckties. "It's youthful and fun and it captures the excitement that surrounds the Academy Awards."
ABC-TV's Miami affiliate called Morris, "Oscar's Makeover Man."
If you think the Academy Awards will be a tough act to follow, think again. In July, Morris will exhibit his work at the Montreaux Jazz Festival in Switzerland, the most highly regarded jazz festival in the world. And this summer his creations will appear at the 2004 Olympics in Athens, Greece, as the official artist for the USA Olympic Team.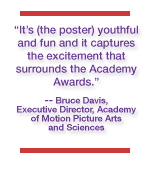 Alan Smith, Morris' childhood friend and business manager, says billions of people will be touched by Morris' images over the next several months.
"Just one of these events would be the pinnacle of an artists career, but the combination is amazing,"says Smith.
Morris spent much of his childhood days drawing and reading comic books, like Dick Tracy, Batman and Superman. He attended pre-college courses at Carnegie Mellon while in high school and attended the College of Fine Arts, where as an illustration and graphic design major he learned to simplify objects, shapes and forms. He credits comic book illustrators for his inspiration and fellow alumnus Andy Warhol for "opening the doors to the kind of art I'm doing today."He also credits part of his success to Carnegie Mellon.
"Carnegie Mellon is a great school,"Morris said in his basement home studio. "The atmosphere was conducive to thinking and creativity. It taught you how to think and understand the thought process." He noted professors Dan Boyarski and Herb Olds as a positive influence during his college days.
What's next for Morris?
"I plan to keep exhibiting m art, keep branding my style, keep maturing as an artist and keep inspring kids. My goal is to inspire kids to create in a positive way,"he said.
To purchase one of Morris' Academy Awards poster, visit http://www.oscars.org/publications/poster76/index.html
For more on Morris, visit http://www.burtonmorris.com/
Bruce Gerson