Leading Carnegie Mellon University
Since its founding in 1900, Carnegie Mellon's history is rich.
With decisive leadership, the institution has evolved from a small technical school to a leading global research university, known for its preeminence in technology and the arts.
Today, under the leadership of Jared L. Cohon and Mark Kamlet, Carnegie Mellon stands among an elite group of top-tier international universities that have shaped the world through education, research and outreach.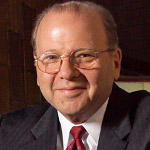 Jared L. Cohon
Jared L. Cohon, a highly acclaimed university administrator, civil engineer, professor and government adviser, has served as Carnegie Mellon University's eighth president since 1997.
During his presidency, Carnegie Mellon has continued along its trajectory of innovation and growth. To see milestones that have occurred during Dr. Cohon's tenure, visit the interactive timeline.
Under Cohon's leadership, the university has expanded globally and now offers graduate degree programs in Asia, Australia, Europe and Latin America, and has an undergraduate campus in Doha, Qatar. Read more about Dr. Cohon »
Mark Kamlet
As CMU's chief academic officer, Mark Kamlet has worked with the deans and department heads to strengthen the university's academic programs, retain and recruit world-class faculty, and enhance its many research programs, centers and institutes.
A leading expert in economics and public policy, the economics of health care, quantitative methodology and public finance, he also has worked with local government and with Carnegie Mellon's many outreach initiatives to foster economic, educational and cultural development in southwest Pennsylvania. Read more about Dr. Kamlet »
Trustees
The university is governed by a Board of Trustees, currently chaired by University Life Trustee Raymond J. Lane. The board appoints the president of the university, who is responsible for all other appointments.
President-Elect
On February 5, 2013, CMU announced its ninth president, Dr. Subra Suresh.