Version 6 is here!
Git aht! We've upgraded?
Yes! And Version 6 (v6) comes packed with great new features and a major visual facelift. Read the release notes for some of the highlights.
WHAT YOU NEED TO DO: While we have made every effort to make the transition to CMS Version 6 as smooth as possible, please take some time to review your site now and make sure nothing is out of place. You do not need to republish your website. Reach out to it-help@cmu.edu with any website concerns or issues.
The university CMS team — comprised of Marketing & Communications and Computing Services staff — presented a preview of v6 at a November 14 meeting. If you missed the meeting, review the presentation [.pdf].
What's changed?
Cleaner platform 
Version 6 is easy on the eyes. The modern interface combines larger font and bold colors. i.e., no more squinting.
Before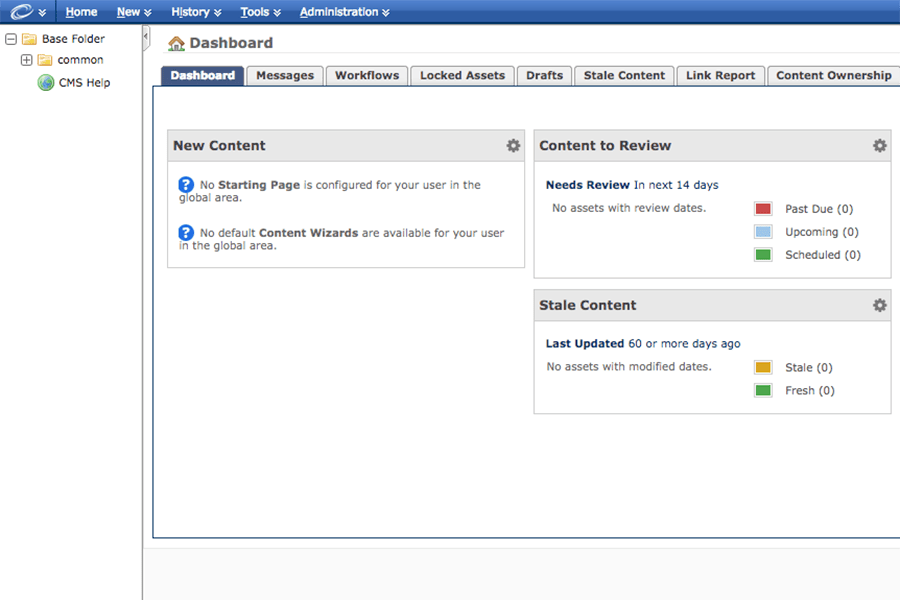 After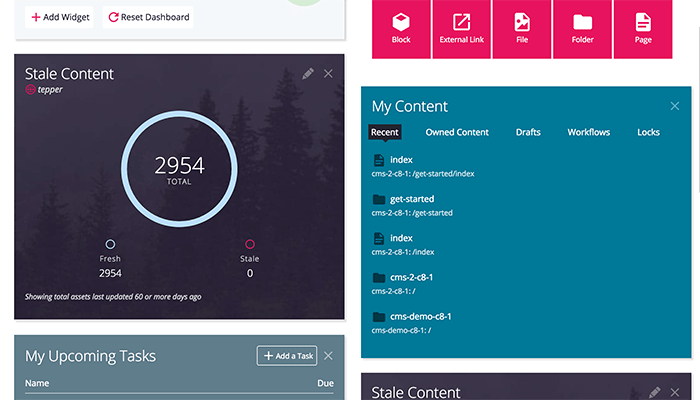 More efficient editing experience
Ever find yourself asking, What does this field do?  The new and improved editing screen has help text and in-product cues so you can feel like a pro. 
Before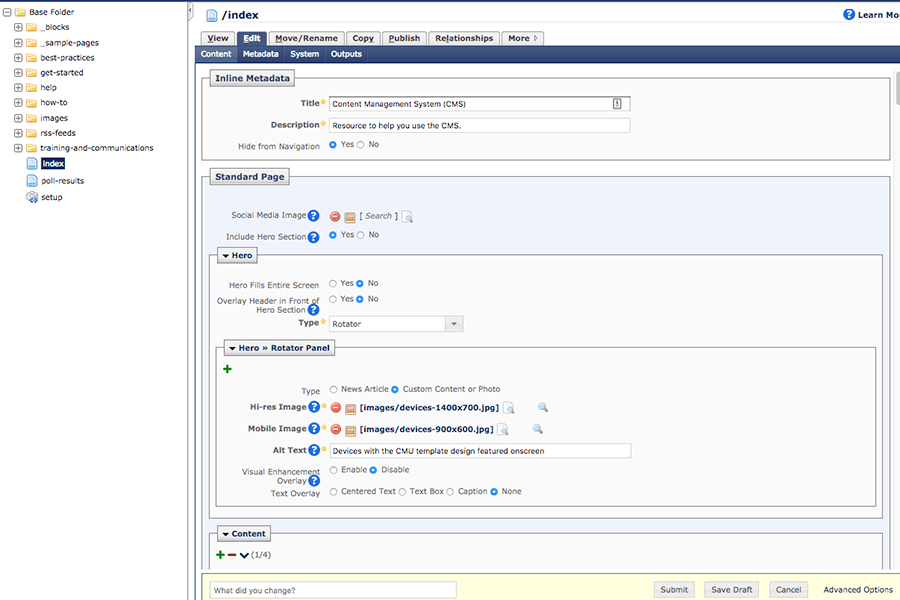 After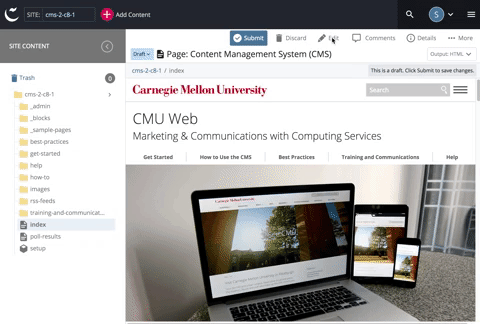 Responsive design
Whether you're stuck on the bus or trapped in a meeting, you can access and edit your site from any device. iPad, iPhone, Droid, whatever - the world is your oyster.
Just don't try this on your 1999 Blackberry.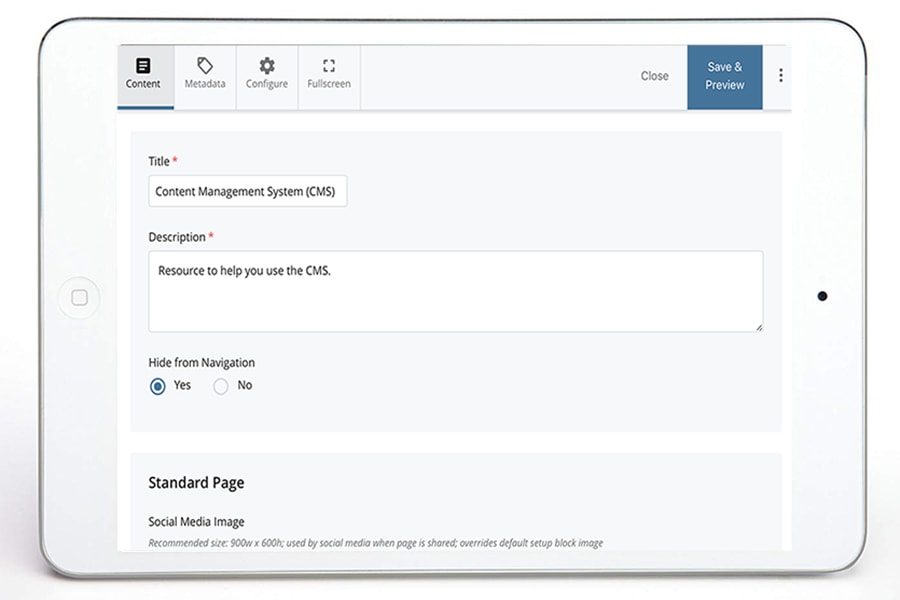 NEW content types
Tired of listing your courses in an endless scroll of expand/collapse? We thought so. The new course index and course pages display your school's curriculum in a clean and user-friendly format. 
Course Index page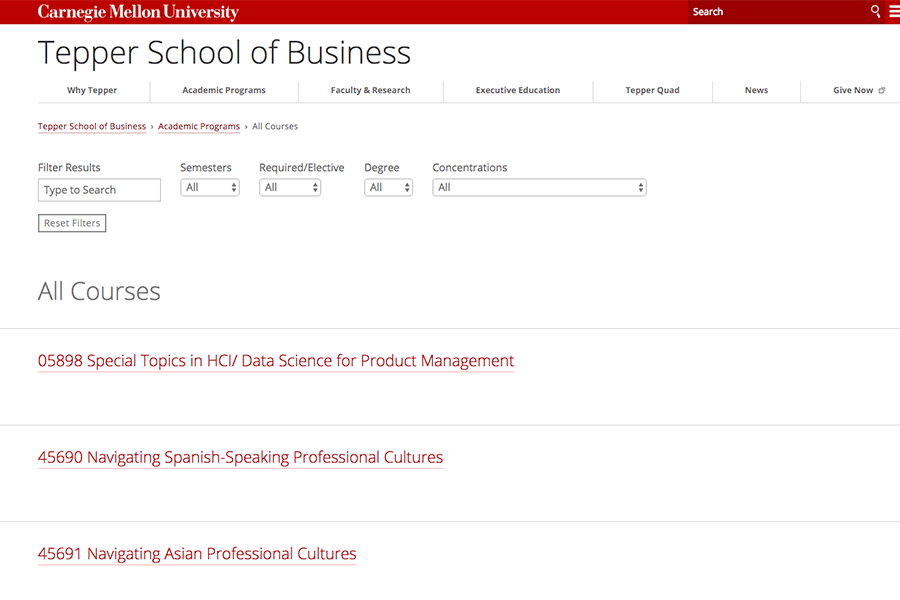 Course page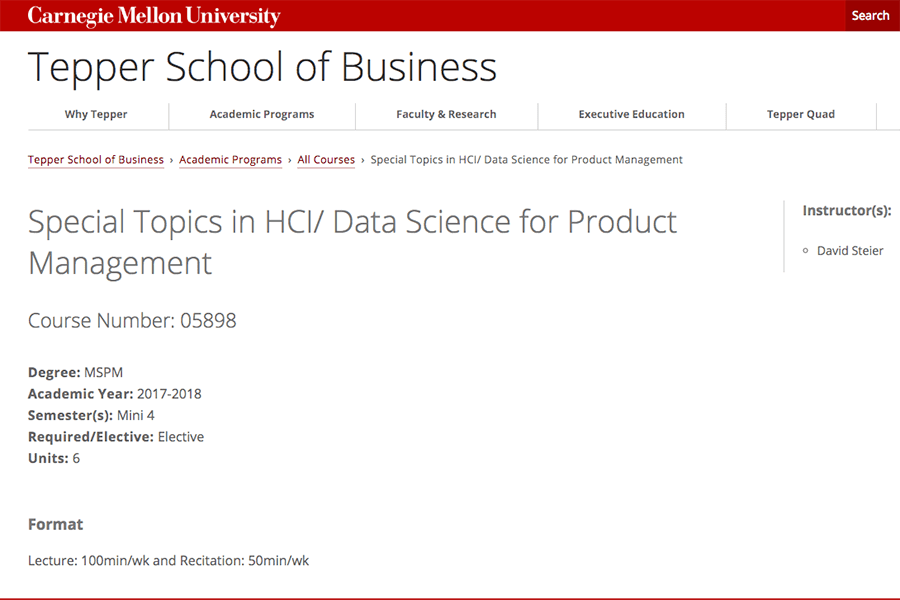 Dynamic filtering on bio and news index pages
What's that professor's name again? Select an area of study or the first letter of their last name and voilà! With dynamic filtering, sifting through directories is a thing of the past. Plus, new and improved categorization allows you to create up to two category groups. Thanks, version 6!
Bio index page