PI: Yang Cai
Member: Guillaume Milcent
Goals
After the bombing in London subways, investigators took four days to identify suspects of the bombers from 3,000 surveillance cameras in London subways.

The goal is to develop a semantic object detection system for real-time video processing as the event happens, as well as afterwards.
The by-product of this technology is the reduction of network data traffic and evidence retrieving time. Consequently, it would preserve privacy as the data emission becomes minimal, or on-demand.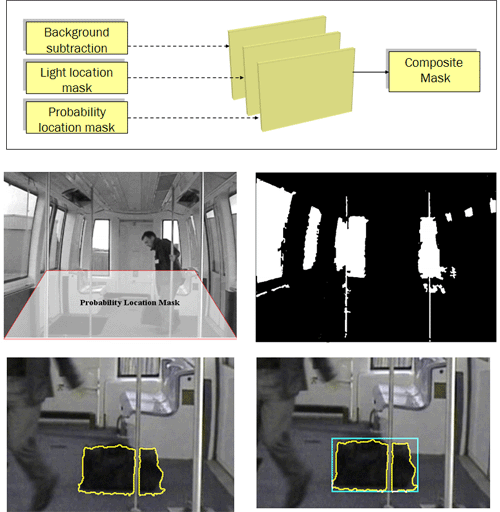 Results
We tested algorithms on the real footage from Bombardier's C-100 People Mover.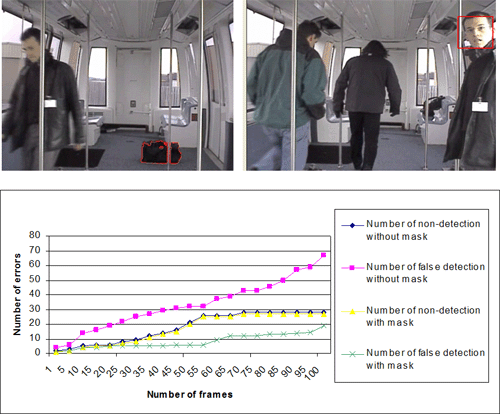 Applications
Transit surveillance systems.
Cargo security surveillance systems.
Transportation safety systems.
Passenger dynamics monitoring systems.
Elderly care systems.
Medical facilities.
Border security systems.
Onboard autonomous processing.
Video on-demand transmission.
Ambient intelligence systems.
Smart TV systems.
Reference
Guillaume Milcent and Yang Cai, "Unattended baggage detection systems," CyLab Technical Report, 2006.