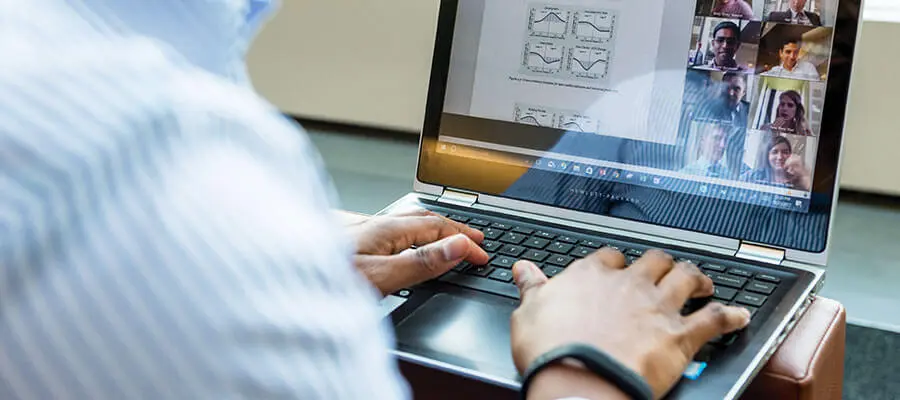 Tepper Online MBA
You only get one MBA. No need to compromise.
---
Tepper's top-ranked, STEM-designated Part-Time Online Hybrid MBA uniquely offers students the online convenience of learning from anywhere, coupled with in-person experiences that ensure you don't miss anything.
Through an unmatched emphasis on analytics, leadership development, and strategic decision-making, our MBA curriculum prepares you for a long and successful career as an agile leader in a world driven by innovation and technological advancements.
Like our full-time program, our online MBA program features the same faculty and same curriculum — the same Tepper MBA. No compromising.
Explore the Online MBA
MBA Application Deadlines
Chart Your Path to Admission
We've taken the guesswork out of submitting your strongest application! Follow these seven steps to access essential resources and progress toward admission.
"Access Weekends really set the Tepper Online Hybrid MBA program apart. The community is incredibly supportive. These are great opportunities to build a strong network and cultivate relationships that will last a lifetime."
Remi Popoola (MBA 2019)
Partner Technology Strategist
Microsoft
Why Choose Tepper Online MBA
Same Top-Ranked MBA From Anywhere
Our online MBA program offers the same curriculum focused on leadership and analytics taught in weekly live sessions by the same faculty who teach our full-time students. No matter how you earn it, it's a Tepper MBA.
Community and Connections
Spend time with faculty and classmates during Access Weekends, taking place six times. Start classes with the professors who will teach you all semester and network with your classmates, other MBA students, and alumni, while building critical personal and professional connections.
Flexibility
Our online hybrid format offers ultimate flexibility. Live, interactive classes take place online just two evenings a week; offline, you work at your own pace and within your busy schedule. Think you may want to switch to our full-time MBA program later? No problem — you have that option.
All the Tepper Advantages
The Tepper MBA isn't just about the classroom experience. Top-ranked career services, student clubs, and leadership training are essential components of the Tepper advantage. All of these are offered to you as an online MBA student.