How the Part-Time Flex MBA Works
Our Part-Time Flex MBA program is delivered through a combination of on-campus and online classes that accommodate your busy schedule without sacrificing the critical MBA network, with the same rigorous curriculum as our top-ranked full-time program
How it Works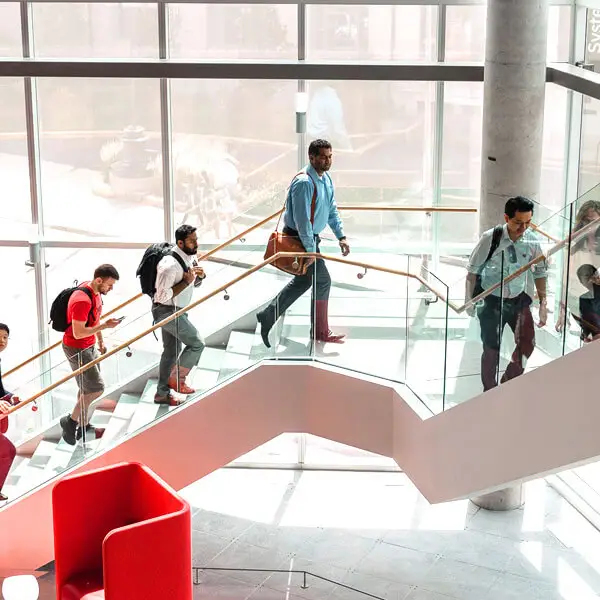 Access Weekends
At the beginning of each mini-semester, you'll join your cohort for in-person classes and connect with faculty, classmates, and alumni.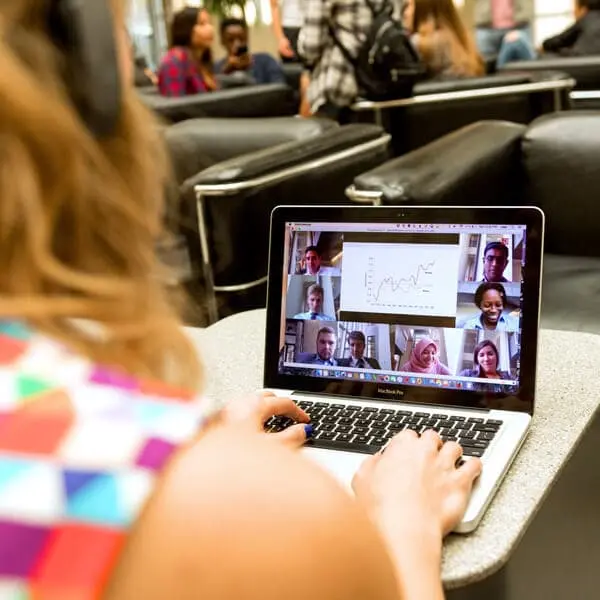 Synchronous Classes
Two evenings a week, you'll attend live online classes from wherever you are – no need to drive to campus or skip that business trip or vacation.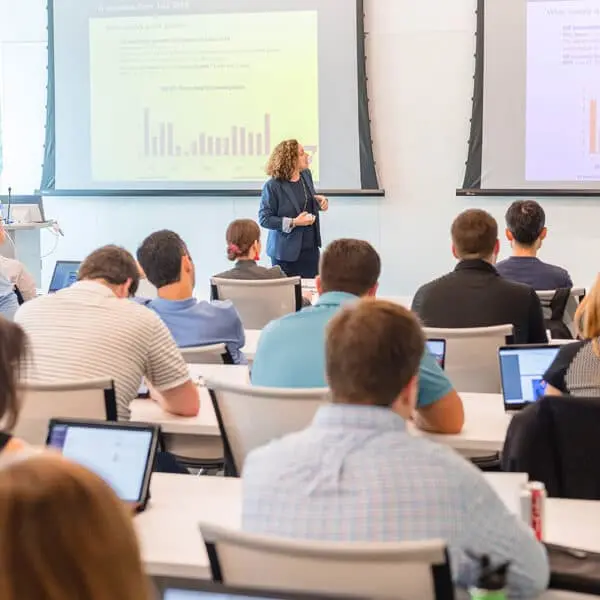 On-Campus Electives
You can choose to take all of your electives on-campus, further expanding your in-person experience.
The Access Weekend Advantage
Access Weekends — held six times a year in Pittsburgh during the core curriculum — give you the in-person experience you expect. The weekend starts all of your classes in person, enhancing the learning experience and building meaningful relationships with your faculty and colleagues.
Access Weekends include more than academics. You'll visit top companies to learn about their strategies and hiring practices, interact with speakers related to the industries you are studying, and network with alumni and full-time MBAs while you are on campus.
The Access Weekend experience is just one of the many benefits of the Tepper School Part-Time Flex MBA format. Explore more Tepper School MBA advantages.