How the Part-Time Flex MBA Works
Our Part-Time Flex MBA program is delivered through a combination of on-campus and online classes that accommodate your busy schedule without sacrificing the critical MBA network, with the same challenging core curriculum as our top-ranked full-time program.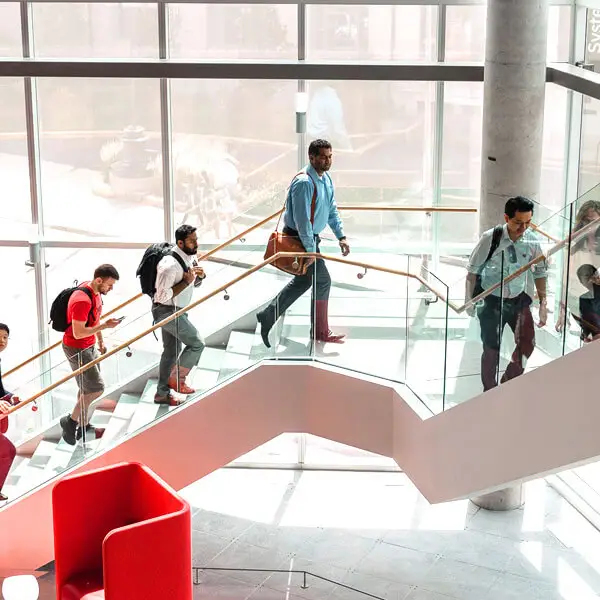 Access Weekends
During Access Weekends, you'll be part of an immersive weekend experience and connect with faculty, classmates, and alumni.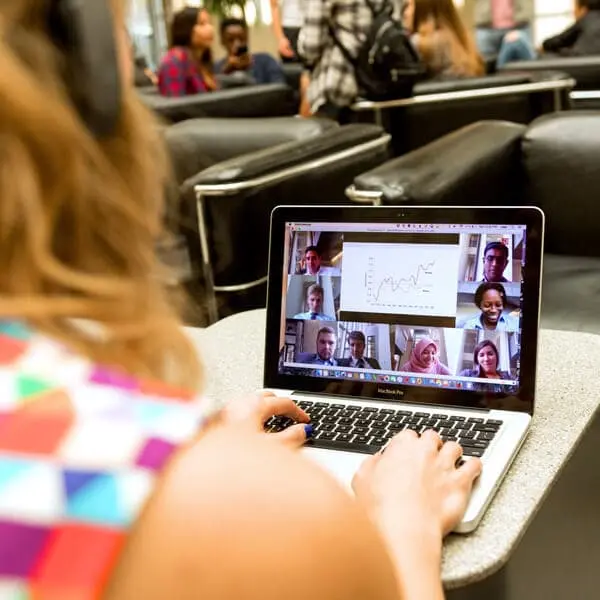 Synchronous Classes
Two evenings a week, you'll attend live online classes from wherever you are – no need to drive to campus or skip that business trip or vacation.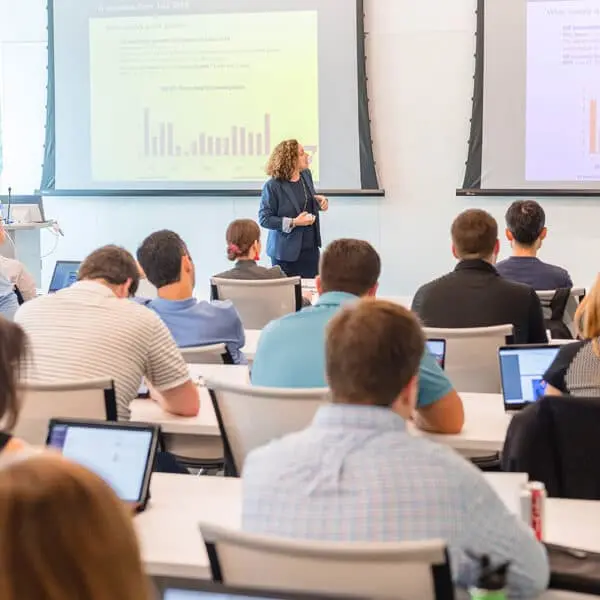 On-Campus Electives
You can choose to take any of your electives on-campus, further expanding your in-person experience.
How the Access Weekends Work
The people in your MBA program often become lifelong friends and professional connections you keep for your entire career. We facilitate these personal connections through Access Weekends. 
Access Weekends — taking place in Pittsburgh and remotely several times a year — give you the in-person experience you expect. The weekend starts all of your classes in person, enhancing the learning experience and building meaningful relationships with your faculty and colleagues. 
There are two types of Access Weekends: 
Academic Access Weekends (in-person and remote): Academic Access Weekends are tied to your core courses. You'll attend these weekends either in Pittsburgh or remotely to kick off the start of your core class. Academic Access Weekends allow you to create meaningful connections with Tepper faculty and your student colleagues. You'll become part of a close-knit community of incredibly talented and smart professionals from diverse fields, building a network that you won't get in other online programs.
Professional development workshops like Developing Executive Presence, Inclusive Leadership, and Influencing without Authority are also built into the weekends. Attendance at Academic Access Weekends is expected.
Experiential Access Weekends (in-person): Experiential Access Weekends are in-person experiences that are offered in your second and third year of the program. These weekends are optional but you won't want to miss them! During Experiential Access Weekends, you'll engage in interactive and collaborative activities like CMU Case Competitions, Tepper Hackathons, Experience CMU programming, and more.