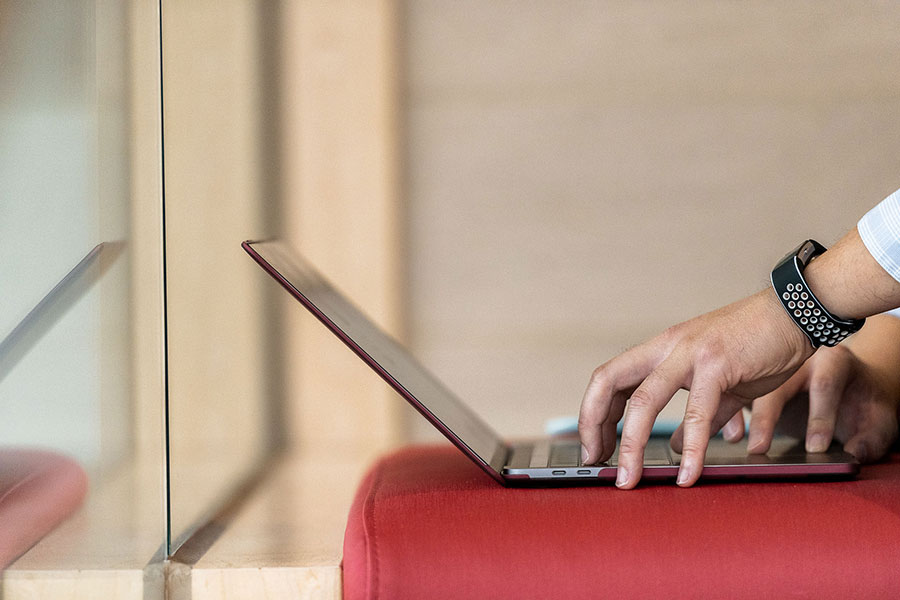 December 04, 2020
As COVID-19 Persists, So Does Our Support of MBA Applicants
In recognition that MBA applicants continue to be impacted by COVID-19, we are extending our flexibility for candidates to demonstrate their mathematical preparedness as a candidate for the MBA program. 
---
We have re-introduced a test waiver option in continued support of our MBA applicants. The following information outlines the details and process for applying for a test score waiver. 
All applicants to the Tepper MBA program at the Tepper School are required to submit a GMAT, GRE, or Executive Assessment (EA) test score with their application as part of our holistic candidate review process. However, the Tepper School realizes that ongoing challenges due to the coronavirus pandemic may impact a candidate's ability to take the test under normal, standard conditions. For this reason, we are offering candidates the option to apply for a GMAT/GRE/EA waiver with their application.
When deciding whether to apply for the waiver, we encourage you to be objective about your academic preparedness. Please consider the following:
Waivers will be granted on a case-by-case basis.

Waivers will be evaluated based on mathematical preparedness demonstrated through advanced quantitative classes in undergraduate or graduate work. These classes include, but are not limited to calculus, linear algebra, and statistics.

A waiver decision by the admission committee does not signal an admission decision. The admission decision will be based on a holistic review of the application.

Regardless of prior coursework, candidates admitted without a standardized test will be required to successfully complete the Tepper School "Calculus Fundamentals" course to complete their admission to the program.

Test scores are considered in the decision to offer merit-based scholarships. In addition, some employers also consider test scores as part of their initial job applicant screening.
When completing your MBA application, please indicate that you are applying for a waiver request and provide additional information to support your request. Upon submission of your application, the waiver request will be reviewed, and you will receive a response to the waiver request within 10 business days of the application deadline.
If you are applying through the Consortium for Graduate Study Management in Round 2, please follow the instructions provided by the Consortium and make sure you meet the requirements to submit an application through the Consortium. In addition, if you would like to apply for a standardized test waiver, complete this form by Dec. 31, 2020. If you receive a test fee waiver approval from the Tepper School, forward a copy of the waiver confirmation to the Consortium to complete your application. Upon completion of your application, it will be forwarded to the Tepper School.
Round 1 applicants may still take advantage of this option. To provide for this, only admit and waitlist decisions will be made for Round 1 applicants. Any applicant who receives a waitlist decision may complete this form by Dec. 31, 2020 to apply for a test waiver and you will receive a response to the waiver request no later than Jan. 11, 2021. If the waiver is granted, previously submitted test scores will not be considered as part of your application and we will reevaluate your application considering the waiver. You will receive an updated admission decision on March 10, 2021.
---