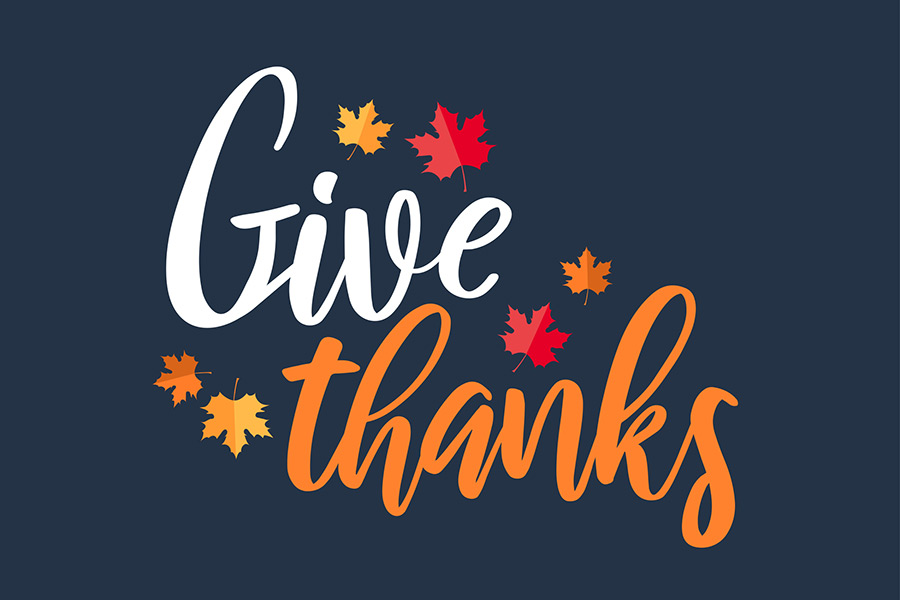 November 23, 2020
What We Are Thankful For
Thanksgiving is right around the corner, and in a year where so much has been unprecedented, it is especially important to step back and remember what we are grateful for. This year, I decided to ask our Admissions team what they are thankful for in 2020.
---
"More than ever before, I am thankful for the health and safety of my family, and the joy of spending time at home with my children. We welcomed twins to our family in August so I am also endlessly grateful for amazing colleagues who covered my responsibilities so that I could focus on them during my maternity leave. "
"In a time where we don't leave our houses, I still get to speak with people from across the globe and the country by connecting our prospective students."
"I am thankful for my relationship with my daughter. We have grown even closer over the last several months and have made some fantastic memories."
"I'm thankful for Thanksgiving dinner…especially ravioli and stuffing, and time to relax with my family and dog."
"I'm so thankful for our current students and how much they have stepped up and helped this past year, from hosting town halls dedicated to diversity to making phone calls to share their experiences with incoming students."
"I am thankful for good internet that allows for easy and seamless Zoom interviews with excellent candidates and two healthy, full-of-energy toddlers who have no idea there is a pandemic and just want to enjoy life!"
"I'm thankful for my family and my health! I'm also thankful for this opportunity to slow down and appreciate the little things during this quarantine."
I am very thankful for our Admissions team and their tireless work over the last few months. I love working among so many talented individuals and am excited for all of you to have the opportunity to interact and connect with them more in the coming months. I'll be using this week to unplug and recharge and hope that you all can do the same!
---