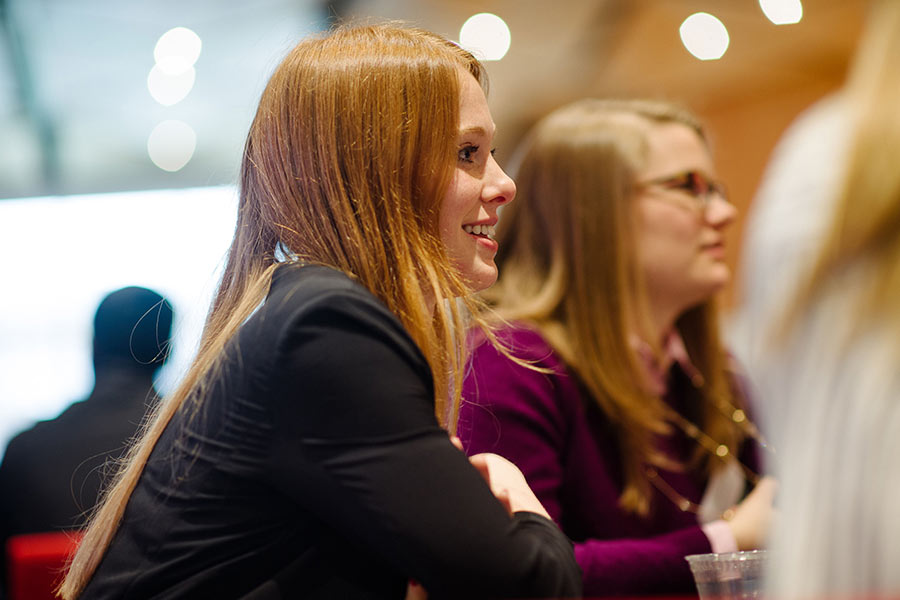 January 30, 2020
Annual Women's Leadership Conference: Hope to See You There!
I have many favorite days, and one of them is quickly approaching!
On Sunday, Feb.16, our Tepper Women in Business club will host their annual Leadership Conference. This isn't an admissions-specific event, but I'd highly encourage you to attend! (And, you'll still see friendly Admissions faces as we all share a love for this conference!)
I received a note from TWIB (our Tepper Women in Business club) that provides a lot of great context that I'd like to share. This year's conference focuses on empowerment and wellness, providing an opportunity for professional and leadership development and fostering discussions around the unique opportunities and challenges women face in their careers.
What else can you expect from this conference? You will have the opportunity to explore leadership journeys (from CMU students, alumni, faculty, and staff)), learn how to empower yourself and others, and get connected and inspired. If this sounds like an opportunity you would like to explore, then I would recommend that you register to attend!
What are the specifics? First, there is no cost to attend. Second, breakfast and lunch (and lots of coffee!) will be provided. Last, the dress code is smart casual. The conference, hosted here in the brand new Tepper Quad, is Sunday, Feb. 16 from 9:00 am – 5:00 pm.
I hope that you will join me for the excellent professional development and networking opportunity!
---