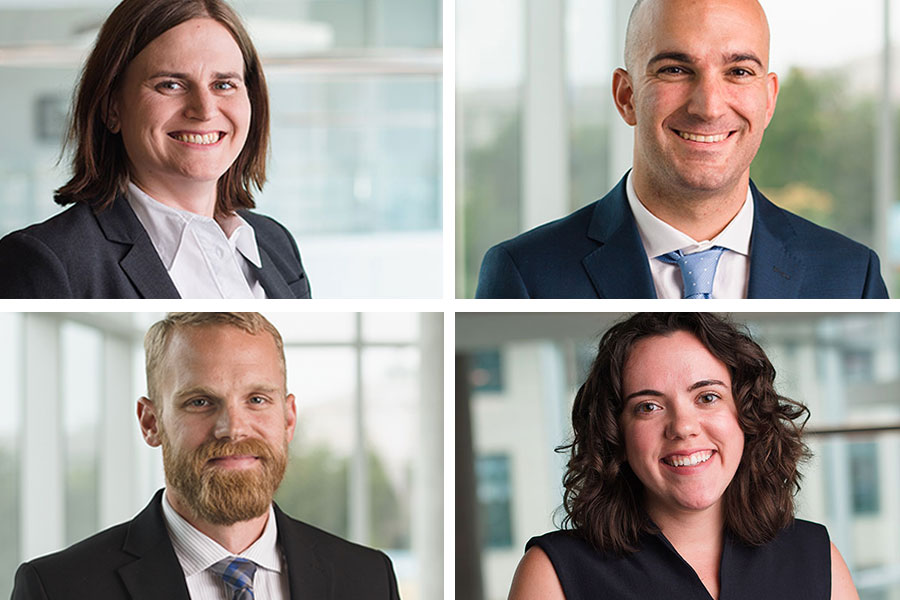 December 12, 2019
Application Tips From MBA Students: Interviews and What's Next
 Are you wondering how to compile a competitive MBA application? Having been through the application process and now sitting successfully on the other side, our first-year MBA students have some advice for those now applying.
This blog post is the fourth in a series of posts providing tips for putting your best foot forward in your MBA application.
Penny Barnes
The STAR method isn't just for your Tepper interview. You'll be using it for the rest of your career.
Plan for the stories that you'll tell by thinking about the things that don't quite fit on your resume. Think about how you've overcome challenging workplace situations. Think about how you responded to opportunities for growth.
Ben O'Bright
Do you research ahead of time. There is tons of information out there about the Tepper interview process.
The way I approach behavioral interviews is to have an arsenal of about 10 stories on tap that I can pull from to answer numerous behavioral questions.
Cynthia Mills
Try to enjoy the interview as much as possible. Pretend you're sharing good news about your job with a colleague you'd like to impress.
If you're relaxed and enjoying yourself that will really make you stand out to the interviewer.
Nitzan Sherman
Use your resume as a guide for your stories and spend some time thinking about why you want an MBA and why Tepper.
The purpose of the interview is to highlight who you are and show how you can contribute to the community.
You Submitted Your Application, Now What?
Penny Barnes
Talk to current students!
The best thing that you can do to prepare to be a Tepper MBA is to chat with admissions ambassadors. We're all passionate about Tepper, and we want to help you.
Ben O'Bright
Visiting Pittsburgh and the Tepper campus is a must.
During your visit sign up for any and all events offered. Sit down with current students for lunch and sit in on a class.
The only way you are going to get a true sense of the culture and atmosphere is to see it first-hand.
Nitzan Sherman
I highly recommend that prospective students talk to as many students as possible, whether it be student ambassadors, alumni at events, or your friends or family friends.
Tepper is a close-knit community and it's what I love about my fellow classmates. We are more than willing to give you our perspective and we love meeting similarly curious people.
Cynthia Mills
I strongly recommend that female candidates attend the Tepper Women in Leadership Conference. I also recommend that all admitted candidates visit for Welcome Weekend. Both events are great ways to meet current and prospective students and get a feel for what two years at Tepper will be like.
Before attending the Women in Leadership Conference, I was familiar with Carnegie Mellon's reputation for strong academics. I was pleasantly surprised to find out my classmates were not only intelligent but also down-to-earth and easy to talk to.