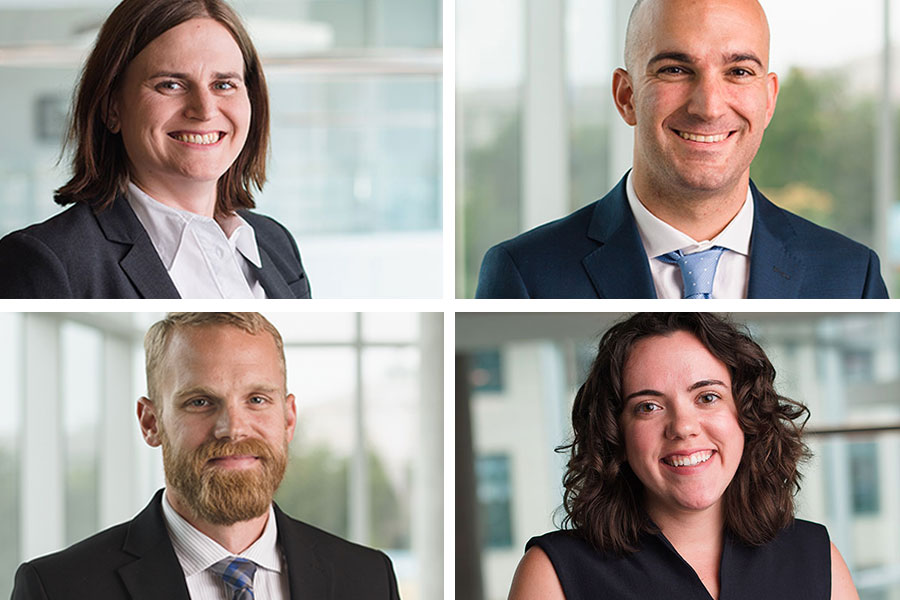 December 11, 2019
Application Tips From MBA Students: Resume and Recommendations
 Are you wondering how to compile a competitive MBA application? Having been through the application process and now sitting successfully on the other side, our first-year MBA students have some advice for those now applying.
This blog post is the third in a series of posts providing tips for putting your best foot forward in your MBA application.
Recommendations: Ask Someone Who Can Speak About Your Growth
Ben O'Bright
Make sure you ask people who truly know the real you, who can offer examples and firsthand knowledge of your contributions. You do not need a recommendation from the CEO to impress the admissions committee.
Reaching out can be tricky, especially if you are worried about job security. I set up a meeting with my manager to let her know my intentions, explain the reasons why I wanted to pursue an MBA, and finally asked for a recommendation.
Cynthia Mills
Ask people who can speak about why you will be an asset to the class.
Your recommender should know you well enough to highlight your strengths and back it up with specific examples. I recommend giving them an up to date version of your resume and sharing why you're interested in getting an MBA, to ensure you're on the same page.
Nitzan Sherman
Ask someone who can speak in detail about your accomplishments. This is important to make it clear that you stand out in the crowd.
I approached my recommender early in the process so that I didn't hit hiccups with dates. Have an honest conversation (in person if possible) with him/her and explain your motivations for pursuing an MBA.
Resume: Focus on Your Achievements
Cynthia Mills
Use the "CEO test." Would the CEO of your company care about this bullet point? If the answer is no, see if you can explain the impact of what you did, or consider replacing it with a stronger bullet point.
The MBA resume is much more about projects and accomplishments rather than day to day responsibilities.
Penny Barnes
I think a strong resume looks like a ramp, showing the development you've achieved during your career, and the upward trajectory you're on.
What positions have you held, and when were you promoted?