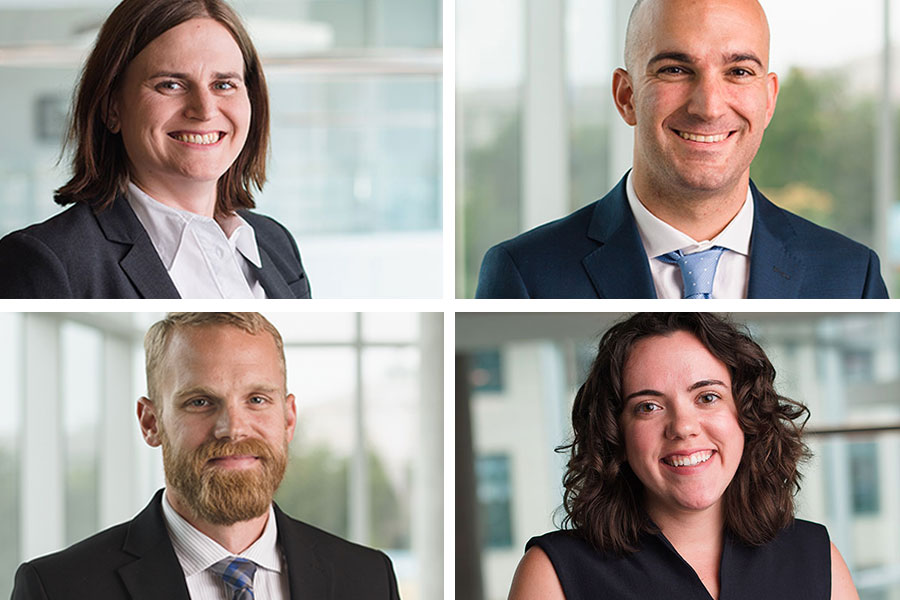 December 10, 2019
Application Tips From MBA Students: Writing Your Essays
 Are you wondering how to compile a competitive MBA application? Having been through the application process and now sitting successfully on the other side, our first-year MBA students have some advice for those now applying.
This blog post is the second in a series of posts providing tips for putting your best foot forward in your MBA application.
Essays: Be Yourself (While Answering the Question)
Ben O'Bright
Make sure to have someone else read through your essays.
Preferably use someone who does not have any prior knowledge of what you are writing about. That way, you get unbiased feedback that will allow you to shape your story to make it more understandable for the masses.
Cynthia Mills
The key to success with essays is to be honest with yourself and admissions.
For example, if you haven't been a leader in the past, you could say that you're excited to use your time in the MBA program to push yourself and get more involved.
Researching the specific clubs/roles you're interested in demonstrates interest. Talking to student ambassadors who are involved in those clubs is also a plus!
Nitzan Sherman
I received great advice from an English teacher about writing essays: "Less is more."
Be yourself, but instead of highlighting a variety of stories, choose one or two and stick to those. Adding those details will make your story flow better.
Optional Essay: When Should You Use It?
Cynthia Mills
Use this essay to explain an irregularity in your application.
For example, I had a lower GPA in my sophomore year. Someone in my immediate family was very ill and it took a toll on my academic performance.
Be honest about what happened and share what you learned from the experience.
Ben O'Bright
Keep the optional essay short and to the point.
I used the optional essay to explain why I used my manager instead of my supervisor as my recommender. I had switched jobs within my company. My manager during the switch remained the same, but my supervisor changed. I wanted to explain that my manager had a more thorough grasp of my entire contribution over a longer period.