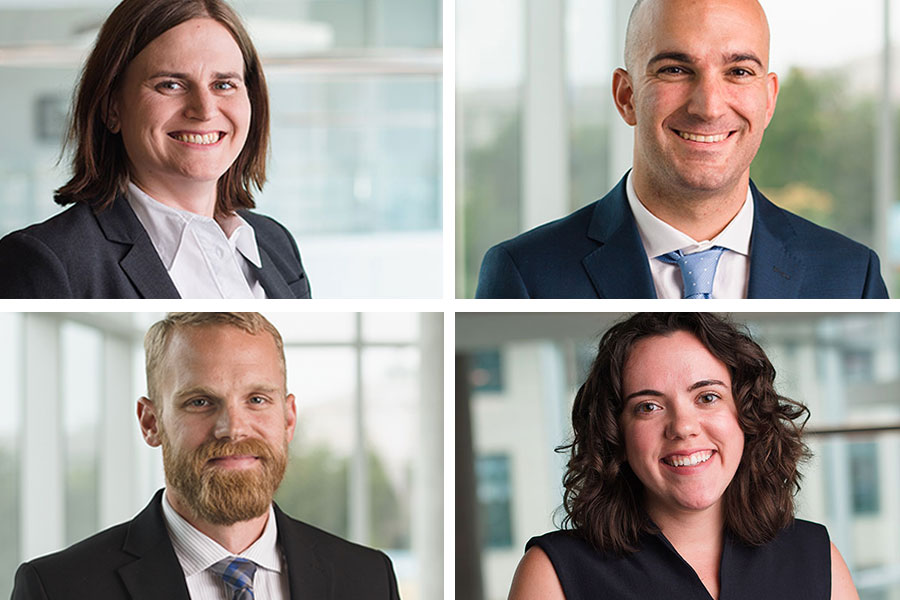 December 09, 2019
Application Tips From MBA Students: Connecting the Dots and Your Goals
 Are you wondering how to compile a competitive MBA application? Having been through the application process and now sitting successfully on the other side, our first-year MBA students have some advice for those now applying.
This blog post is the first in a series of posts providing tips for putting your best foot forward in your MBA application.
Connect the Dots: Draft a Strong Personal Narrative
Penny Barnes
Think about what matters to you: Why are you getting an MBA, really? Drafting a narrative that connects your essays, your interview, and all of your interactions is really about self-reflection.
If you know yourself well and if you know what you want out of your Tepper MBA, then you can let that flow through the narrative of all of your essays.
Ben O'Bright
Make sure you are selecting stories that were truly impactful to you as a person. Don't spend time trying to pick a story because it is unique and interesting unless it defines who you are.
Even if your story seems normal and average, your personal take on how the event defined you will make it unique to the admissions committee. 
Cynthia Mills
Having a clear narrative about why you want to get an MBA and why you're applying to this program is the backbone of a strong application. 
This narrative should be easy to follow and flow logically from your past experiences. You should be able to explain this in about a minute in an interview, and it should be woven throughout your essays.
Nitzan Sherman
Think about what makes you unique and what truly drives you. I had a personal passion for connecting people together and combined that with my professional interests in technology and health care.
Spend time thinking about what is truly important to you and highlight key stories from your work and personal life that show those key traits.
Goals: Frame a Career Switch Around Your Strengths
Cynthia Mills
If pivoting careers, you should focus on the skills you have from your previous experience that will be invaluable in your new role. 
You should be able to identify a unifying thread/theme that ties together your seemingly unrelated choices.
Ben O'Bright
If you are still undecided on what your career switch will look like, focus on skills that are relevant to any job.
For example, leadership skills and data analysis are skills transferable to almost any job. If you have experience in these areas, highlight it.