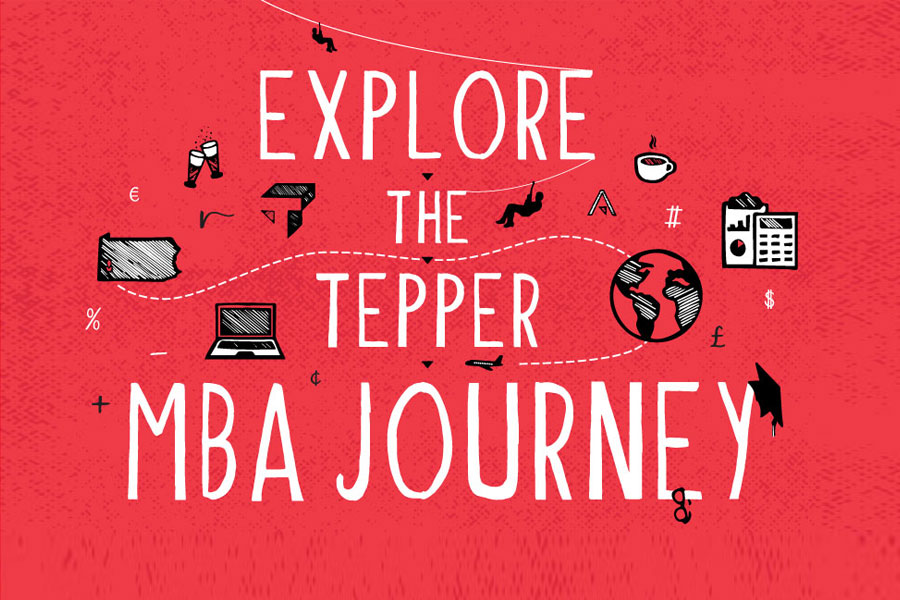 July 30, 2019
Explore the Tepper MBA Journey, From Admission to Graduation
The best way to find out what it's like to be a Tepper MBA is to hear the stories of those who lived it.
We asked our students to think about their experience at Tepper and share what made an impact on them along the way. Through our Tepper MBA Journey digital experience, students provide you with insight into their time at Tepper, from the moment they learned of their admission and attended Welcome Weekend, to the strength of our community, which comes to life at BaseCamp orientation.
For instance, you'll hear students share about their internship experience and how they leveraged resources to achieve their goals. "Down-to-earth" is a term that is often used to describe our MBA students, and you'll see why as you gain insight into how they engaged with one another outside of the classroom to support each other. You'll follow their journey all the way to graduation — the culmination of their academic and professional achievements — as they look ahead to the next exciting career opportunity.
Check out the Tepper MBA Journey and see for yourself what it's like to be a Tepper MBA!
---